Historic Fayetteville hosts a celebration of Halloween starting October 5, 2019 and running through October 31. Activities include: Oktoberfest; Music on the Streets; Art; Trunk or Treat, Pumpkin Carving; Haunted House; Autumn-themed Shopping; Children's Activities; Fabulous Food & Drink; & Trick-or-Treat on Halloween.
Wait Until Dark
Historic Fayetteville Theater
Art of Adam Mathews at The Grove
The Art of Adam Mathews will be on display for the Month of October at The Grove.
Live Music for the Month of October at The Grove
Bridge Walk
October 13
Full Hunters Moon Evening Tour
Our last full moon tour of 2019. Tour departs at 7PM. Cost is $59/per person ($62.54 with tax). Reservations are required. You can book online at www.bridgewalk.com or call our office at (304) 574-1300 for availability and booking. Hope to see you there!
About the Hunters Moon:
Also known as a sanguine or "blood" moon, the term "Hunters Moon" is used traditionally to refer to a full moon that appears during the month of October. It is preceded by the appearance of a "Harvest Moon", which is the full moon closest to the autumnal equinox (which falls on the 22nd or 23rd of September).
The Yetti Halloween Costume Party at The Grove
October 25
8pm-11pm
The mighty Yetti return from a long hibernation for a knock-down, drag-out Halloween costume party October 25th in The Grove WV! Break out your best Yetti, Sasquatch & Chewbacca Wookie themed costumes and receive FREE entry! Or just WOOK out whatever costume you want! Let's just make costumes SCARY, HAIRY and/or APPALACHIAN LEGEND THEMED!!! $5 cover without costume!

Halloween Spooktrekcular at Adventures on The Gorge
October 25-27
Have a spook-tacular time on SpookTrekular – our TimberTrek obstacle course all hallowen-ed out! Think whimsical Halloween wonderland! 🎃✨
SpookTrekular Ticket Prices:
Purple Course (Ages 4-7) $10
Youth $29
Adult $34
Hawks Nest Trick Or Treat
October 26
Hawks Nest State Park
12pm-3pm
A Night With Mountain Stage at Adventures On The Gorge
October 26 at 6pm
Two of West Virginia's entertainment institutions are teaming up for one night of intimate performances on the rim of the New River Gorge.
Join us for a wonderful and wildly intimate night of music as two champions of entertainment team up for one memorable evening nestled in the heart of West Virginia, located on the rim of the scenic New River Gorge.
We're unplugging the "On The Air" sign for just a few hours to host a special evening on the campus of Adventures on the Gorge, a premier adventure resort that is home to the breathtaking views so commonly associated with "Almost Heaven."
6pm: Mountain Stage pianist and West Virginia Music Hall of Fame inductee Bob Thompson will casually create a sunset-worthy soundtrack as we toast the golden-hour with a view of the New River Gorge that puts any Instagram filter to shame.We'll move inside Smokey's cozy atmosphere within the trees to indulge in heavy hors d'oeuvres and the tasty talents of AOTG's exceptional culinary team.
7:15pm: A cash bar will be fully stocked with local favorites before Mountain Stage host Larry Groce takes the stage for a rare, intimate performance.
8pm: The night's headline entertainers will be Americana multi-instrumentalist, singer-songwriter Larry Campbell and singer-guitarist Teresa Williams, who are now solely making music as a duo after years of playing in Levon Helm's band. Together they've been frequent guests and collaborators with Bob Dylan, Phil Lesh, Little Feat and Jorma Kaukonen.
9:30pm: After-party jam with Fayetteville's local favorite, Black Garlic! In a hypnotizing mixture of funk, jazz, and rock, Black Garlic transports their listeners into a whole new adventure.
Entertainment of this caliber in such a majestic setting doesn't happen every Saturday night, so we hope you'll make plans to join us as we take the spirit of Mountain Stage to Adventures on the Gorge for what's sure to be memorable October night in Almost Heaven, W.Va.
Oak Hill Halloween Festival
October 26th-7pm
BooVille
October 31 5:00pm-7:oopm
Downtown Fayetteville in front of Fayette County Court House
Our pre trick or treat BOOville celebration will be on October 31st from 5:00pm-7:00pm in downtown Fayetteville. Court street will be blocked off from Wiseman Avenue to Maple Avenue in front of the Fayette County Court House. Local businesses and organizations will be set up giving out treats. Enjoy spooky music and costume contests. We will have a kid and adult costume category free to enter along with a bootiful beard contest.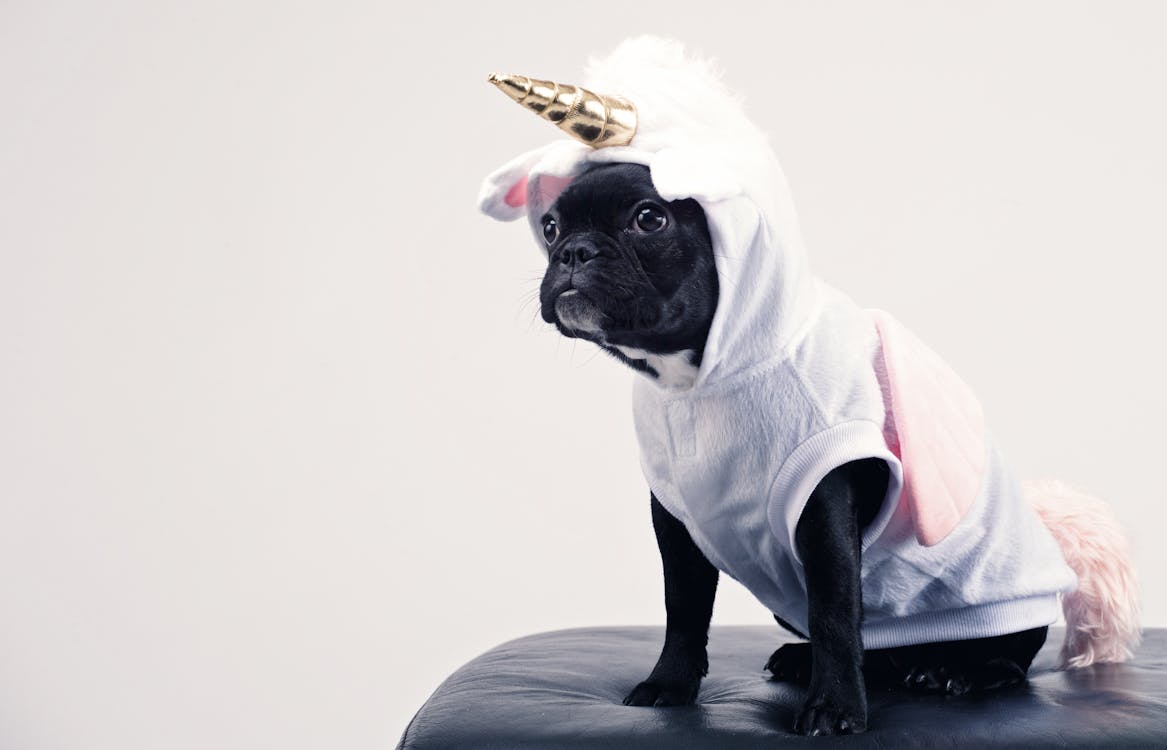 We will have a pet costume contest starting at 5pm. The pet contest will have a fee of $5 to enter as a fundraiser for the New River Humane Society.
If your business or organization is interested in participating with BOOville email us at info@visitfayettevillewv.com or call 304-574-1500. We also welcome business sponsors and treat donations.
Thank you to our sponsors!
Dracula Sponsors
Michael Gwinn Insurance Agency
Goblin Sponsors
Crown Windows & Vinyl Products, Inc.
A Night of Haunted Affairs
Southside Junction Tap House
9pm
A Night of Haunted Affairs! A Tap House Halloween Party 🎃 It's gonna be spicy. LIVE Burlesque Show & Costume Party! $5 Cover Charge at the door — FREE IF YOU COME IN COSTUME!! Come have a hauntingly good time. Best Costume wins CASH! 💵
– Burlesque Show starts at 9pm.
— MUST be 21+ to attend —
Just Clowning Around Halloween
Maggie's Pub
8pm-3am
IT is Halloween time. IT will be a great time. Dressing as a funny or scare you to death clown outfit and let's make a Circus of it! YIKES…I hate clowns but lets do this thing! Prizes for best funny and scary clown. Food and DJ will be there. Still.. YIKES! Gonna be Circus like fun!
Trunk or Treat Grace Baptist Church
October 31
6pm-8pm
Face painting and treats!
Haunted Attractions
Nightmare In The Gorge
Ace Adventure Resort
Explore southern West Virginia's scariest haunted house attraction, Nightmare in the Gorge, at ACE Adventure Resort in Oak Hill, WV. The Mad Butcher and his friends are coming back to the New River Gorge this fall for more terrifying thrills. Find out why folks love flying into the darkness on ACE's Night Zip Line trips. After your spine tingling night of fear unwind at The Lost Paddle Bar And Grill with food, drinks, and live music.
Face Your Fear Tram & Haunted Trail
Hawks Nest State Park
Area Attractions
New River Epic Escape Game
Revenge of the Misfit Toys! Welcome to the Toy Works and your first day on the job. Sadly, a recent tragedy took the lives of our previous toy makers. Rest assured we fixed that problem. Toy making can begin yet again as it has for over 100 years! . Have a successful first day by correctly assembling 4 toys…oh …and lift the curse! Just joking!!! You will find everything you need in the break room and on the factory floor.
You are hiking in the New River Gorge when the sky suddenly darkens and thunderbooms. You race into an old coal mine for shelter. Lightning cracks just yards away and the entrance caves in. You are trapped. Worse, you realize your shelter is not just a historic coal mine. You have accidentally stumbled into the lair of the mysterious Mothman. He will return at dark. You have one hour of daylight left to escape.
The Lewis House Pumpkins
Main Street Oak Hill
Take a short drive to our neighboring town of Oak Hill and see the Lewis House light up with pumpkins. The pumpkins will be lit up and on display October 26th through November 1st.
Summersville Scream Scene
Every Saturday in October
6pm-11pm