Date/Time
Date(s) - 10/08/23
1:00 pm - 4:00 pm
Category(ies) No Categories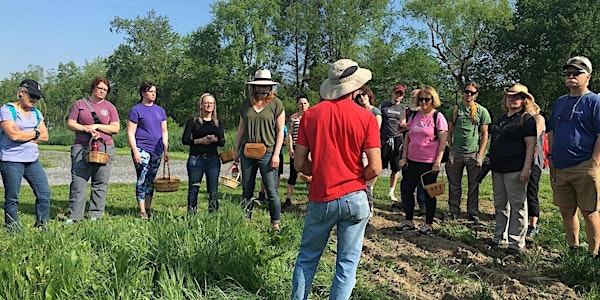 Join us on a Foraging Hike as part of the National Park Services Hidden History Happenings.
With Indigenous People's Day October 10th, it's the perfect time to learn about the skills involved in foraging for wild food as we acknowledge the S'asoyaha, Shawandasse Tula, and Moneton Ancestral Lands.
Discover the delicacies that can be found in the woods. Roots, tubers, and shoots, greens, buds, and flowers are among the various plant structures that are available for harvesting. Follow a local legend the "Berry Man" Mitchell Dech as he leads our educational foraging hike. This event will be hands-on exploring to discover, discuss, and learn about edible plants in their habitats. Come prepared with comfortable shoes for moderate hiking 2miles.
Wolf Creek Park New River Birding & Nature Center
Attendees must register ahead of event.
Directions:
Located between Oak Hill and Fayetteville, WV, near the intersection of Appalachian Drive and SR-16, just off of US-19. Enter Wolf Creek Park via Nick Rahall Greenway; pass Bridge Brew Works, (steel building on left); Pull into Wolf Creek Trail Parking lot on left passed Bridge Brew Works (Parking Lot off Guy Dooley Trail). We meet in this first parking lot. Hike will turn left down the graveled road to the Wetlands Boardwalk and Nature Trails. GPS coordinates: 38.017170 -81.111438