Social Distancing Adventure Highlight: Mountain Surf Paddle Sports Private Tours
With summer camps canceled and big vacations put on hold it can be frustrating to find fun and safe activities for your family. At Mountain Surf we are here to give *Private trips* – just your group out on the water with a certified guide. *You meet us at the paddling location* – so no bus ride or shuttle with others not in your group. *SUP offers individual crafts* – so you can naturally distance from others.
Call us to book your family's trip today! 304-785-4108
Last Days To Vote For USA Today Top Adventure Town
Fayetteville is nominated for Best Small Town For Adventure for USA TODAY! We are one of the top 20 adventure towns chosen and you can help choose the top 10 by voting once everyday for your favorite small town. Voting continues until Monday, June 29 at noon. The 10 winning towns will be announced on Friday, July 10th. We are also proud to say this lovely image featured on USA Today is from local photographer rock star Molly Wolff!
Highland Outdoors Magazine Highlights Fayetteville Climbing Guides
Historic Fayette Theater Virtual Performances
We Are Coming Back …. In A New & Exciting Different Way:
Throughout the nation, the arts world has responded to the limitations of the COVID 19 crisis with creative solutions to presenting performances. The Historic Fayette Theater has joined in this effort and is going to begin presenting innovative, on-line performances starting in July.
"We realized that we could not offer the theatre season we had planned," stated HFT President, Jack Crosier. "While it would be possible to limit audience numbers and seat groups socially distant from other groups, it would not be possible to keep the actors socially distant backstage." Crosier went on to say that while all on-stage concerts and theatre performances at the Historic Fayette Theatre would be cancelled for the year, the Theatre will begin presenting theatrical performances on-line.
The first play on Zoom that will be presented will be directed by HFT veteran Gene Worthington. The play, Virtual Complaint Department and Lemonade, is a comedy written specifically for the Zoom platform. "This is an opportunity for our community theatre group to participate in an activity they love and learn a whole new technology." Worthington went on to say that video conferencing platforms have developed fresh and inventive ways to enjoy the performing arts. "Audiences and performers alike will have the chance to share in this new experience." Worthington added.
Virtual Complaint Department and Lemonade will be performed this July, specific dates to be determined. Additional shows may include a Halloween and a Christmas performance. "Of course we are anxious to be able to perform on stage in front of live audience again," stated Worthington, "But who knows? Maybe there will be a continued place for virtual performances in the future." Worthington speculated about the possibility of bringing audiences to the computer who can't travel far or don't want to be out because of bad weather. "It could be a benefit for rural communities like ours."
Tickets for on-line shows will be $5.00 and will be available on PayPal. At this time, the physical box office will not be open. For more information, contact the Historic Fayette Theater at (304) 574-4655 or check out their Facebook page
Rock Kindness
We are hosting a community art project at the Fayetteville Visitor Center. Help us spread the love by painting rocks with us. The rocks will be placed around the kiosk at the visitor center. We encourage you to create images that promote kindness and love. Feel free to write positive messages. We are hoping to create a rainbow of colors. We encourage all ages to participate. We will have a no contact rock drop off box on the visitor center porch. If you need access to paint and supplies shoot us a message and we can get you supplies to join in the fun. We will be collecting rocks all month long.
Fayetteville Farmers Market This Saturday
The Fayette County Farmers Market will be set up in the Fayette Courthouse Parking lot for this Saturday from 8:30am to 12:30pm. Come stock up on a variety of fresh goodies from breads to veggies and meats.
Summer Fun In The Park
WHERE: Fayetteville's Town Park
WHAT: Outdoor Activities for Kids
Read Aloud- reading in the park
Fayette County Bookmobile
FREE Lunch-to-go provided by Coda
Active Southern West Virginia's Obstacle Course – June 16
WHEN:Activities will be planned for each Tuesday for the rest of the Summer!
First session: 10am-12pm
Second session: 12 noon to 2 pm
TO PARTICIPATE:
If you would like to reserve space for your child, please contact one of the individuals below via email.
Arrowhead Bike Farm To Host 2nd Annual Women's Weekend
Wanderlust Creative Foods Reopened
We are excited to see that Wanderlust Creative Foods is back in action preparing delicious meals!
Fayetteville Welcomes a New Vacation Rental To Town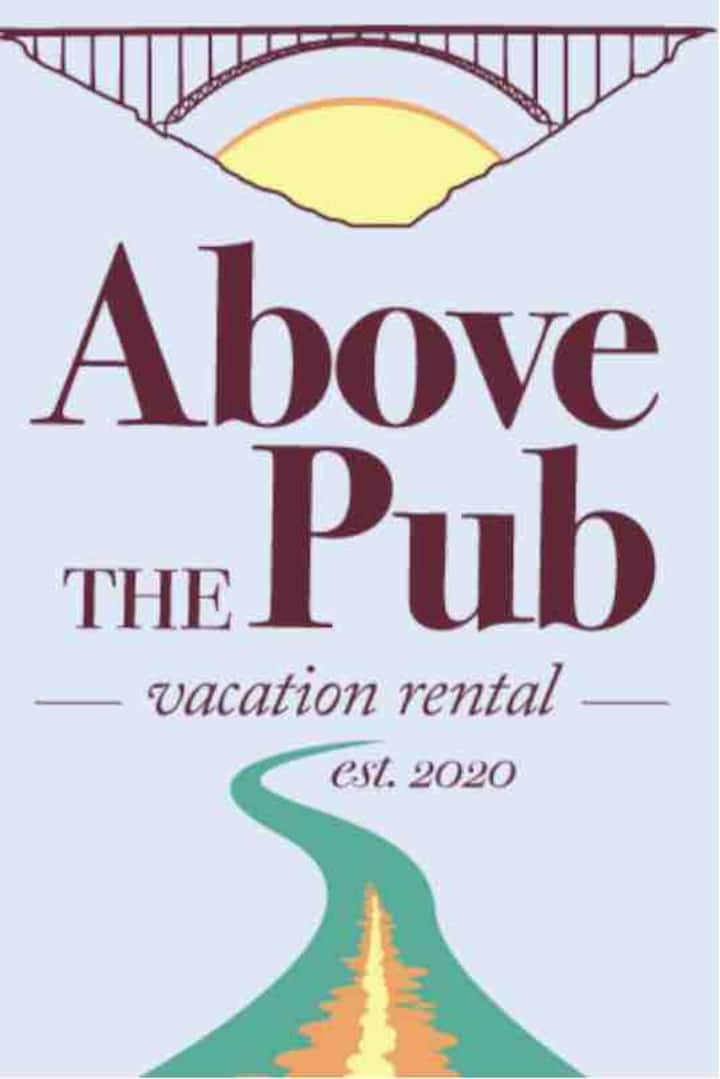 This unit is above Maggie's Pub in downtown Fayetteville WV . It's equipped with various games including darts and your very own "Golden Tee." 3 beds and a futon makes this place a comfortable, convenient, and affordable destination. There is a BBQ restaurant beside our building and we are located on the takeout road for the New River Gorge whitewater section. We look forward to sharing our unique space and town with you and thanks for your consideration!

New River Yoga Studio Classes
~Monday 7pm with Candace at the studio.
~Tuesday 9-10am with Candace at AOTG pool deck.
~Tuesday 5:30 with Geoff through Zoom.
~Wednesday 9am High Fitness with Sarah Edwards at the Studio.
~Wednesday 5-6pm with Janet through Zoom.
~Thursday 5:30-6:30 with Candace, Yoga on the Courthouse lawn.
~Thursday 6-7pm with Aimee Rise through Zoom.
~Friday at noon with Lila in her yard! What a treat.
~Sunday 9-10am Yoga on the Gorge, this week is Candace.
This class has rotating teachers.
Hope to see you! Our little studio is struggling, please attend a class or help spread the word. Thank you.
Town of Fayetteville Announces 4th of July Festivities at Heritage Festival
Share Your Stories
We want to see your adventures in Fayetteville, share your adventures by tagging us at #visittheville.
Photo of The Week Shot by Tim Naylor
Patriotic Photo Contest
With much consideration, the Town of Fayetteville voted to cancel all 4th of July festivities. This will include the events planned for Friday the 3rd and Saturday the 4th. It is disappointing not to hold the festivities, however, we felt after consulting with the Fayette County Health Department and other leaders in our community, we needed to do all we can to protect our citizens and visitors during this time. This was the best decision for all of us. We look forward to celebrating BIG next year~see you in 374 days, July 4th, 2021.
On a lighter note, we want to see your patriotic spirit! Post a photo to our Facebook or Instagram with #visittheville to participate in our 4th of July Photo Contest. Make sure to set the photo to public so we are able to see it. Photos must be posted by, July 4th. You can also email photos to info@visitfayettevillwv.com. Winners in each category will be announced the following week and contacted regarding their prize. Participants may enter one or more of the following categories:
Patriotic Pet How Patriotic is your pet? We love animals and can't wait to see your creativity shine.
Patriotic Person Get all decked out in your red, white, and blue, and let's see your photos. You can participate solo or with someone in your social distancing circle. Bonus points for creativity.
Updated Restaurant & Retail List
Lafayette Flats Updated Food Guide
Our friends at Lafayette Flats have updated their handy food guide.
We updated our Fayetteville Food Guide today to include a new restaurant that opens this weekend! Get your download with live links here >>> https://lafayetteflats.com/fayetteville-food-guide
#Fayettevillewvstrong
We love our little slice of almost heaven and our community is what makes this place so special. Over the coming weeks and months, our favorite restaurants, shops, places to stay and places to play in our beloved town are going to see a decline in visitors. Our little town is dependent on tourism so we are especially going to take a hit. Our small businesses need us now more than ever. #Fayettevillewvstrong is a movement to support our town and community.
You can help in lots of ways: ordering food to go, shopping online, tipping well, buy a gift card, leave a positive review, or just spread the word about your favorite small business and the #fayettevillewvstrong campaign. We are an outdoorsy close-knit town and we will be utilizing our strengths. You will see more businesses utilizing outdoor spaces. Please be patient with us as we navigate new changes and try to keep each other safe.