We want to highlight some of the positive things going down in town this week to bring a smile to your face. Thank you to all the essential folks and helpers who are serving on the front lines and supporting our community! We have lots of exciting things going down this weekend.
Fayetteville Welcomes 3 New Shops To Town!!!!
Fayetteville Welcomes 3 New Shops!
Thread
Thread is an eclectic merchandise store in the heart of Fayetteville that also has a WIFI Lounge for individuals to chill, relax, and just be a part of the Thread of town! Owners Candace Evans and  Halee Kalinoskiare taking over the corner of 101 West Maple Ave. This is not just a WIFI lounge with a sexy blackberry velvet couch, but you will find handmade jewelry, vintage finds, personal shopping service, hip apparel, hats, games, and so much more. They are bringing their style and hearts to this shop. The owners want you to do more than shop. They want you to enjoy the uniqueness that is Thread by creating a space where people feel comfortable to dwell and be apart of the Thread. The shop is open today and through Labor Day Weekend! Friday-Sunday 11am-7pm. Monday 11am-4pm.Stop in and see us!! Grow Fayetteville, GROW!!!!!
Lost Appalachia
Watch out Fayetteville, here we come!Super excited to announce that Lost Appalachia will be opening its flagship location in Fayetteville, WV in 2021! The day I launched Lost Appalachia at Bridge Day I knew Fayetteville would be the brand's home one day. From the endless opportunities for outdoor adventure in the New River Gorge to the vibrant community to its rich history, the town represents so much of what's important to Lost Appalachia. I couldn't be happier to become a part of such an amazing little town. (And be closer to all the great food).You can follow along as we get things ready here and over on the new store page @LostAppalachiaWV – Give us a follow and be sure to tell your friends!.Can't wait to see everyone!.Thanks Amy and Shawn for making me feel so welcome! (Check out their beautiful vacation rentals upstairs @lafayetteflats )" Lost Appalachia Trading Company
Out of the Ashes
We are excited about another new shop coming to town this October. Out of The Ashes will help others find the authentic, the bold, and the beautiful in stories that come from out of the ashes in a retail shop.
Selfie September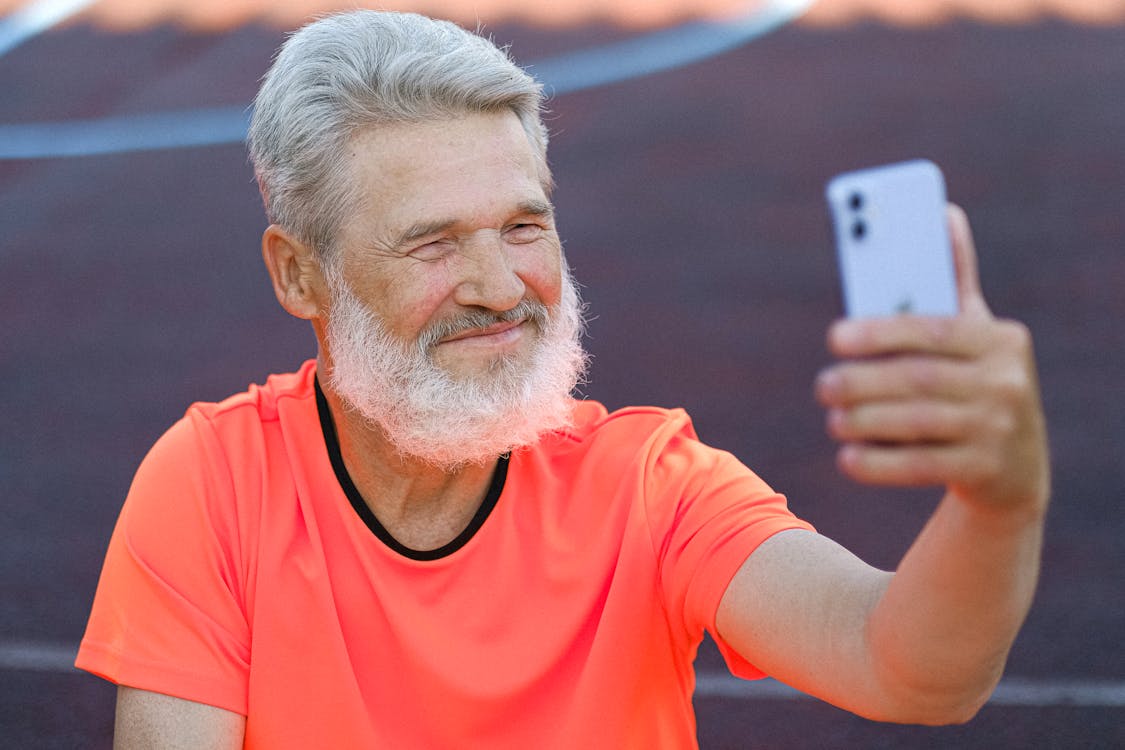 Throughout the month of September Fayetteville is celebrating everything selfie. There are countless photo-worthy spots in Fayetteville and lots of fun to be had. We want to see you enjoying your selfie in town. Share your adventures on our social media pages, and tag us @visitfayettevillewv using the hashtag #visittheville. We are running a photo contest for the best selfie this month. Embrace your self and selfie skills, weird and awkward selfies are encouraged. We will be uploading favorites to vote on our Facebook page at the end of September. Here are a few iconic Fayetteville spots to help you get started.
Fayetteville Mural Trail
For a small town Fayetteville is packed with big art. Walking through town there is never a lack of things to catch your eye. The energy and vibe of Fayetteville can be captured in little pops of art throughout town.
FHS Alumni Hosts Desk Scholarship
Looking for something to do? Fayetteville has just added something to help support local students in our area!As you may know, Fayetteville High School closed in 2019. The FHS Alumni Committee has for years offered scholarships to students graduating from Fayetteville High. Beginning last year the scholarships have continued to be awarded to Fayetteville students who attend Oak Hill or Midland Trail, and the Scholarship Committee plans to continue the tradition with your support.So what does that have to do with something fun to do in town?? Well, in an effort to continue to fund the scholarships, the committee reached out to local residents and artists for help. Old school desks, tables, and podiums were taken from the former elementary school and offered as a medium for artists to create something beautiful and unique… a piece of history from our school.As of today, these works of art are being distributed throughout our town at participating businesses, as notated on the attached map. Silent bids will be taken on each piece at each place of business up until September 21, 2020. All you need to do is go into the business, and place your silent bid in the envelope. We will be doing an announcement of winners following the conclusion of the silent bid auction. Keep an eye out on our page as we will feature each piece, give its location, and share a bio of the artist. Our hope is that not only will you be supporting future students through scholarships, but you will also be helping to support our local small businesses in Fayetteville. Plan a day, a weekend, or a month to visit our fabulous businesses. Give them your support and take a peek at the beautiful art that has been created to support our students. Help us continue to fund the scholarships for our future. May you have the highest bid!!!
Desk Locations
Ace Gear Shop
Elliott's Whitewater Bar & Grill
Water Stone Outdoors
Fayetteville Town Hall (two desks)
Fayette County National Bank
The Hobbit Hole
Ben Franklin
Pies & Pints
Cathedral Cafe
Bridge Bound Campers
Wild Art & Wonderful Things
Wisteria Gifts
The Burrito Bar Offers Free Burritos To Teachers
With school starting back and being even more stressful than usual, we would like to offer a free Burrito this week September 3rd through September 8th to all teachers to show our appreciation.
Big Blue Is Back! Plastic Recycling
Welcome back big blue! Plastic recyling is back and big blue is back infront of Studio B. Bring your plastic!!! #1 & #2 only please!!
Free Wifi The Grove
The Grove & Secret Sandwich Society are offering free wifi for the community. If you or someone you know does not have reliable access to the internet, you are more than welcome to use ours. "GROVEGUEST" is the name and no password is required. We have a WiFi repeater and the fastest speeds available from Suddenlink. THANKFULLY, we generally do not experience much difficulty or "drop outs" like many residents in our region with Suddenlink. During open hours you are welcome to grab a table (limited availability, with masks) inside or use our front porches. Before or after hours, you may still use our front porches or park on Keller Avenue within range and work from your vehicle! Every little bit helps and we're all in this together, so please, feel free to partake of our WiFi if needed and let others know that may not see this! It's not lost on us that making the offer online, is of course inherently flawed if you can't see it! Sooo…let's get the word out! #freewifi
Events
Live Music Chimney Corner
Chimney Corner Cafe has an incredible line up of music the entire Labor Day Weekend!

Live Music Our House Cantrells with John Colby Elswick
Sunday 7:30pm-10:30pm
The Company Stores Live Stream
Join The Company Stores for a live stream this Sunday at 7:30pm on their facebook page.
ACE Adventure Resort Labor Day Celebration
ACE Adventure Resort is celebrating Labor Day weekend by giving back to our awesome guests. Get great deals on rafting trips and outdoor adventures plus killer end of the year sales at both our gear shop in Fayetteville and our outfitter store on the property.Demo boats and gear will also be for sale and an ACE yardsale where you never know what you will find.With a whole weekend of fun, you won't want to miss anything!DAILY EVENTS
FRIDAY
National Paddling Film Festival Roadshow
4pm-10pm
Free Admission
Outside ShowingSATURDAY
12pm-8pm Craft Beer Event – "West Virginia Brewery Tour"
Brewery Tour Pass – $25 – Six pints @ Brewery Tents
Additional Beer Tickets – $5 EachEnd of Summer Sale at ACE Mountain Sports3pm-8pm Clam Bake on the Beach (Served at the Lakeside Eatery)
Cost $49.99 per personMenu
Roasted corn on the cobb
Roasted fingerling potatoes
Steamed mussels and clams
Grilled lobster and shrimp
Slow smoked steamship round
Chicken
Fruit carvings and charcuterie
Dessert:
Homemade apple pie
Fruit cobblers
BrowniesSUNDAY
10AM-6PM Yard Sale featuring equipment, furniture, and other items form our adventure departments and elsewhere at ACE. You never know what you'll find!End of Summer Sale at ACE Mountain SportsMONDAY (LABOR DAY)
End of Summer Sale at ACE Mountain Sports
The Lost Paddle Ace Adventure Resort WV Brewing Tour
Labor Day weekend is looking better and better with the WV Brewery Tour at The Lost Paddle at Ace Adventure Resort. Come take a tour of some of the best breweries in West Virginia on Saturday, September 5th from 12-8pm. Representatives from each brewery will be joining us as to field questions and discuss their beers as well as the West Virginia craft beer industry. Enjoy 6 pints of any beers on tap at their booths! More info on ticket purchase, etc to come, Cheers!
Bridge Walk Running Labor Day Special
Join us for the conclusion of the unique and challenging summer of 2020. Enjoy a leisurely Bridge Walk before going back to jobs and school. On Labor Day Monday, we are offering a $49.00 per person ($51.94 with tax) special. Remember to visit our website (www.bridgewalk.com) to read our updated reservations and procedures. We require a mask and pre-reservations. You can also book online at the website or call our office at 304-574-1300. Beginning September 1st, our tour times will be at 9AM, 11AM, 1PM and 3PM or by special arrangement. Hope to see you under the bridge!
Wing Night with Jonah Carden at AOTG Resort
Monday 5pm-9pm

Making A Difference Monday
Fayetteville Farmers Market This Saturday
The Fayette County Farmers Market will be set up in the Fayette Courthouse Parking lot for this Saturday from 8:30am to 12:30pm. Come stock up on a variety of fresh goodies from breads to veggies and meats.Yoga On The Gorge Adventures On The Gorge
Live Music at Our House Grill Cantrells
Join Matt Mullins at Our House Grill at Cantrells for live music Friday at 7:30pm.
Lodging
You still have time to book that last minute end of summer getaway. Don't miss out on Labor Day adventure discounts.
Share Your Stories
We want to see your adventures in Fayetteville, share your adventures by tagging us at #visittheville.
Updated Restaurant & Retail List

#Fayettevillewvstrong
We love our little slice of almost heaven and our community is what makes this place so special. Over the coming weeks and months, our favorite restaurants, shops, places to stay and places to play in our beloved town are going to see a decline in visitors. Our little town is dependent on tourism so we are especially going to take a hit. Our small businesses need us now more than ever. #Fayettevillewvstrong is a movement to support our town and community.
You can help in lots of ways: ordering food to go, shopping online, tipping well, buy a gift card, leave a positive review, or just spread the word about your favorite small business and the #fayettevillewvstrong campaign. We are an outdoorsy close-knit town and we will be utilizing our strengths. You will see more businesses utilizing outdoor spaces. Please be patient with us as we navigate new changes and try to keep each other safe.