Haunted Attractions
Haunted Car Wash
October 23, 24, 29 & 30 Wildwater Express 77 Hinkle Rd. Fayetteville
Wildwater Express is hosting a haunted car wash.
Nightmare in the Gorge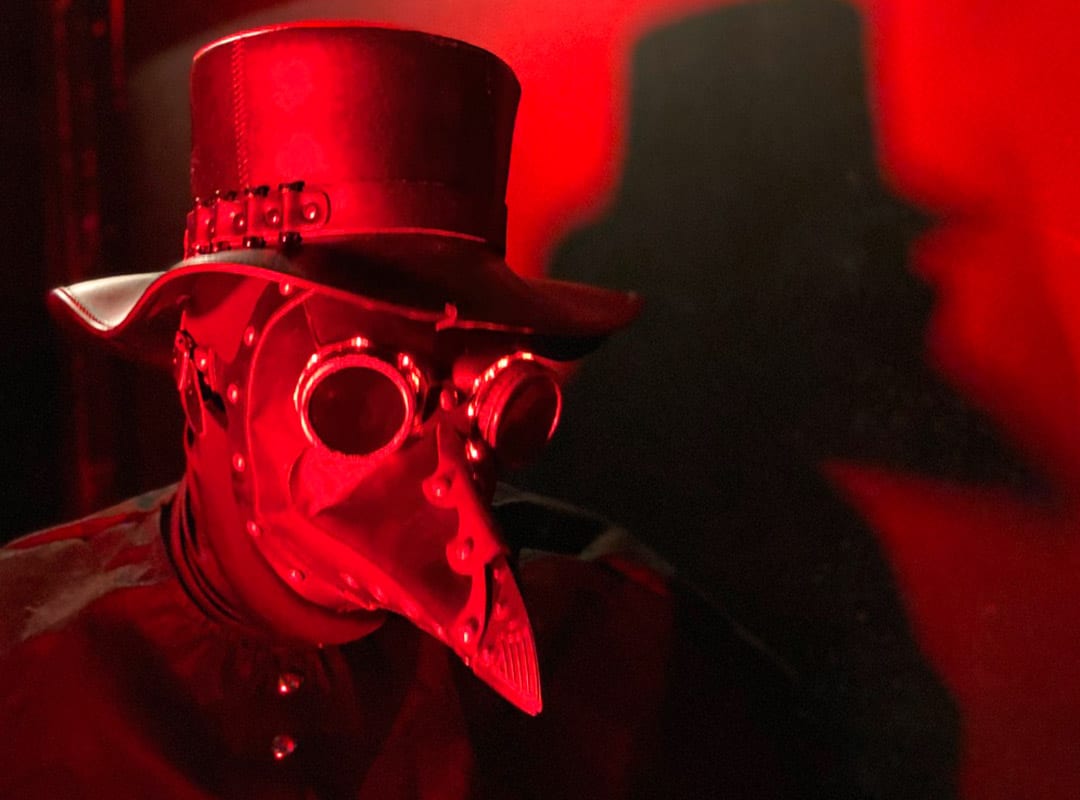 October 9,10, 16, 17, 23, 24,30 & 31 7pm-11pm at Ace Adventure Resort
Evil spirits, terrifying monsters & unthinkable horrors await you at ACE Adventure Resort's Nightmare in the Gorge Haunted Attraction. Hundreds of years ago an ancient curse was cast over the great mountains and wilderness that today is West Virginia. Over the centuries mysterious and terrifying occurrences have been documented across the Mountain State. Sinister spirits summon evil demons. Psychotic killers torture their helpless victims. Unexplained figures are lurking in the shadows. And crypid monsters roam the forests, rivers, and trails here. Face the curse this Fall at ACE Adventure Resort's Nightmare in the Gorge! Will you escape by twisting and turning your way through the 6,000 square foot haunted maze? Or will you become a permanent fixture in this shocking nightmare.Nightmare in the Gorge is open rain or shine and 95% of the haunted attraction is located inside. Plus there are more exciting things to do this fall at ACE Adventure Resort. Find out why folks love flying into the darkness on ACE's Night Zip Line trips or hit the Gauley River and paddle some of the best whitewater in the world! After your spine-tingling night of fear unwind at The Lost Paddle Bar And Grill with food, drinks, and live music with no cover charge.
Night Ziplines
Fly like a bat through the treetops with a white-knuckle night zip plunge through the New River Gorge. Shapes and shadows come out of nowhere. Your sense of hearing and touch LEAP into overdrive. Trained guides lead the way and each person is equipped with the usual gear including a headlamp. Book your zip trip online or call us at
304-469-2651.
Virtual Events
Town-Wide Halloween Decorating Contest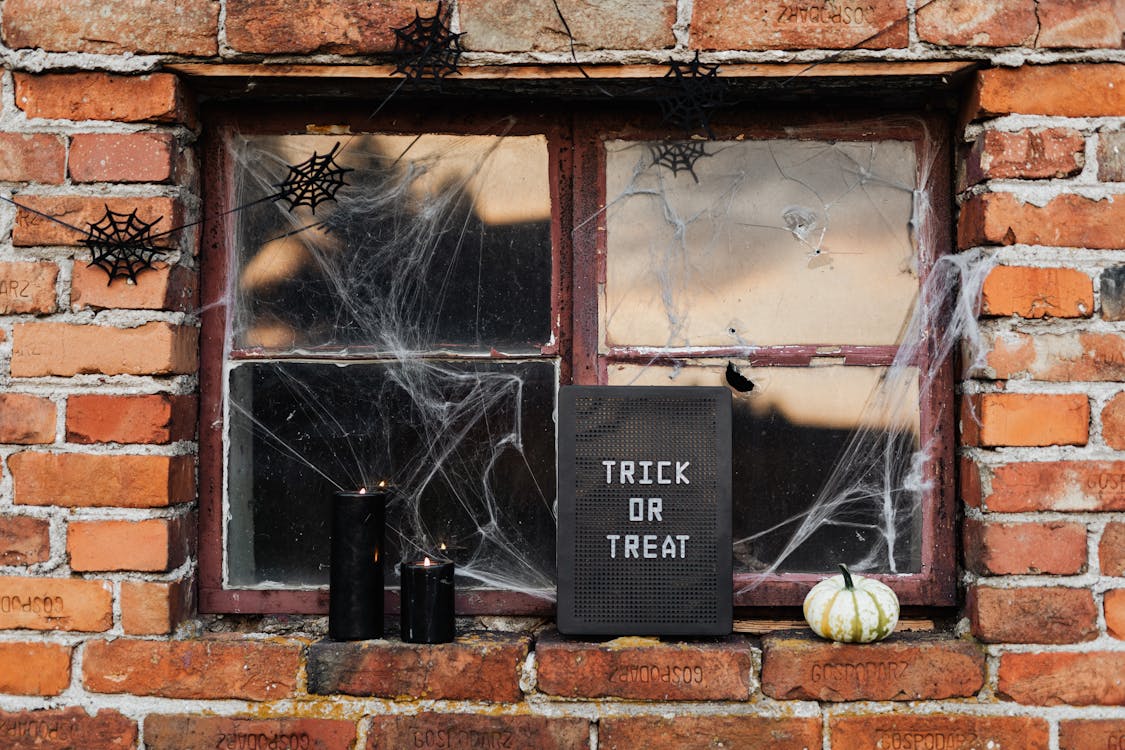 This is your chance to get your Halloween on! We are looking for Fayetteville's best-decorated house and business. Open to all Fayetteville residents sponsored by the Fayetteville Beautification Committee. To enter the decorating contest post a photo to our page and email info@visitfayettevillewv.com with your name, address, and phone number. Prizes will be awarded for first place and runner up. Fayetteville will be decked out for Halloween providing a festive spooky backdrop for photo fun.
Fayetteville Virtual Costume Contest

Start planning your costumes now. Entries can be submitted October 26-31 at 11pm. Show off your 2020 Halloween costumes by posting a photo to our Facebook page or tag us @visitfayettevillewv.com. Prizes will be awarded for best:
kid
adult
group/family
pet
Winners will be announced and shared on our page the week of November 2nd.
Historic Fayette Theater Presents a Virtual Reader's Production of " Washington Irving's The Legend of Sleepy Hollow"
Halloween Fun
Wolf Creek's Pumpkin Pedal
Saturday, October 24
Come join us for a scavenger hunt and trick or treating for kids of all ages!Schedule:
-11am Scavenger Hunt begins.
—There will be numbered pumpkins hidden on all of the trails. So explore new trails or ride your favorite and collect a pumpkin. Pumpkins can be turned in for prizes at Bridge Brew 1pm-6:30pm.-4pm-6pm Trick or Treating!
—We will have trick or treating stops along the 3.3 mile beginner friendly Marauder Trail.
—Costumes are not mandatory but encouraged!Tips:
-Bring something to carry your pumpkins/candy in but still allows you to ride unhindered. Backpacks and fanny packs are great for this!-Scavenger hunt -One pumpkin per rider.-Wear a costume that allows you to move easily and see clearly. We know this is the year of the mask but breathing and seeing while riding is awesome.-Please park at the Guy Dooley or T intersection trailheads.-Please practice social distancing.-Please respect other riders and trail etiquette while on the trail.-Donations to the trail efforts for participation is not required but very much appreciated.
Oak Hill Pumpkin Contest
Saturday, October 24th 9am-12pm is Pumpkin Registration at the Pumpkin House.
Pumpkins will be judged that night and winners will be announced Sunday, October 25th.
You can enter an unlimited amount of pumpkins to be judged.
Adult Carved Pumpkins (15 & older)
1st Place: $100 & Trophy
2nd Place: $75
3rd Place: $50
Child Carved Pumpkins (14 & younger)
1st Place: $25 & Trophy
2nd Place: $15
3rd Place: $10
Child Painted Pumpkins (8 years & under)
1st Place: $25 & Trophy
2nd Place: $15
3rd Place: $10
Please cut hole in bottom of pumpkin and leave top (stem) in tact. This is for lighting purposes!
Please wait to carve your pumpkins until Friday so they last for the week.
The Lewis House Pumpkins
October 24-November 2
Lewis House Main Street Oak Hill
Take a short drive to our neighboring town of Oak Hill and see the Lewis House light up with pumpkins. The pumpkins will be lit up and on display on October 24th through November 2nd.
Homespun Harvest Festival
Sunday, October 25
The Canyon Rim Gift Shop presents the Homespun Harvest Festival. The Trailer Hippies will be playing music and selling merch at the Homespun Harvest Festival. Local artisans, crafters and groovy music magic provided by Tommy and Silvia Davis.
The Freefolk Brewery Pumpkin Carving Contest
Thursday, October 29
The Freefolk Brewery is hosting a Pumpkin Carving Contest!Bring your already carved pumpkin to the brewery on October 29th. We will have the pumpkins on display until Halloween, the 31st, and we'll create an online poll for voting. We will announce the winners on Halloween!Prizes for the contest include:
1st place: A Freefolk growler, $20 gift card, poster, and sticker
2nd place: Freefolk $10 gift card and sticker
3rd place: Freefolk poster and stickerHelp celebrate the changing of the seasons and Halloween!
Ghouls Night Out Fayetteville
Friday, October 30
Join the Fayetteville CVB for a spooktacular time in downtown Fayetteville with a night of shopping, eateries, and fun! Dress in costume and come out to shop after hours. Ghouls Night will take place on October 30th from 5pm-9pm. Chamber members can pick up a wrist band that will score you extra treats during the evening.
Perk: Chamber members and their employees get a wristband for discounts or treats from participating businesses.
How: Stop by the Chamber of Commerce Visitor Center to get your wristbands from now until the 29th. Can't make it? Stop by the Fayetteville CVB on October 30th for your wristbands!
You do not have to be a Chamber member to attend, but it is a perk.Masks are required.
The Pink Pig is hosting a pumpkin craft for up to 60 kids outside with spaced seating. The Freefolk brewery will have live music with Dina Hornbaker from 7pm-9pm outside.  The Freefolk Brewery will be releasing their latest "Wild and Free" series brew, the 'Virginia Big Eared Bat', which is featuring the federally endangered species we have right here in WV. Part of those proceeds will be donated to the West Virginia Cave Conservancy. The beer is a butternut brown with roasted chicory, and we sourced the butternut from New Roots Farm. 
Freefolk will also be featuring a spiced hot cider that weekend to help keep folks warm, along with two firepits. Stop by the photo booth outside of the Fayetteville Visitor Center. If you choose to wear a costume post a picture on Visit Fayetteville's Facebook page to enter the virtual costume contest.
Participating Stops: Stay tuned as we update the list.
Dunkin Donuts
Fayetteville Visitor Center
Water Stone Outdoors
Thread
The Hobbit Hole
The Stache
Pies & Pints
Out of the Ashes
The Pink Pig
The Freefolk Brewery
D & K Collectibles
Halloween Party Maggie's Pub
Saturday, October 31
Maggie's Pub
8pm-3am
Join us at Maggie's Pub for a Disney Halloween party! Dress as your favorite Disney character (tons to choose from) and join in the fun! Prizes for best costumes and so much fun to be had. Let the MAGIC flow and let's make Maggie's the best place on Earth this Halloween.
Saxual Heal-O-Ween
Saturday, October 31 Ace Adventure Resort
Escape-A-Torium
Embark on an Escape Game Adventure. Be transported to another time, place, and reality. Find the clues, solve the challenges, and together you just might succeed! Hurry…time is ticking! Take on Revenge of the Misfit Toys, The Mothman, or The Secret Bunker.
Ghost Towns
Fall is the perfect time to explore the rich history of places like Thurmond, Nuttalburg, and the Kaymor Mine. These abandoned coal towns will give you the haunting vibes your craving.
Halloween Decoration Drive
Fayetteville and Oak Hill are both hosting town-wide Halloween decorating contests. Take a little drive through neighboring towns to enjoy all the spooky decor for the perfect social distancing activity. Make sure to stop by the famous Lewis Pumpkin House to enjoy their display.
For more fall fun inspirtation check out Fayetteville's Fall Fun Guide.