October Events
Bridge Day Goes Virtual
Saturday, October 17th on Facebook
We are still a bit sad that we cannot have an in-person event this year so we are inviting you to join us to celebrate the spirit and history of Bridge Day on October 17th, 2020. Follow along with us all day to learn more about the event, celebrate those who have made the event what it is today and meet those that aim to make Bridge Day even better next year!There will be opportunities for prizes from many of our amazing lodging, food, and retail partners of the area, so be sure to tune in periodically for your chance to win!
New River Humane Society Fundraiser – Socially distanced Paint & Sip
Wednesday, October 14th at The Freefolk Brewery
The painting we will be painting at the event Colorful Cosmos is attached in the discussion!! Come paint with us at Freefolk Brewery for a socially distanced Paint & Sip benefiting the New River Humane Society! A portion of each ticket purchased for this event will go directly to the New River Humane Society. This event will be held outside in the outdoor tent so dress accordingly. We will be painting Colorful Cosmos starting at 6pm, instructed by Kelly LaCava. No painting experience is necessary. Follow step-by-step instruction over a 2.5 hour class, all materials are provided including a 16×20 inch canvas. This is an outdoor venue and socially distanced guidelines will be followed. Space is limited to the first 23 people to register. Mask wearing is encouraged
Halloween Fun
Haunted Car Wash
October 23, 24, 29 & 30 Wildwater Express 77 Hinkle Rd. Fayetteville
Wildwater Express is hosting a haunted car wash.
Historic Fayette Theater Presents a Virtual Reader's Production of " Washington Irving's The Legend of Sleepy Hollow"
Nightmare in the Gorge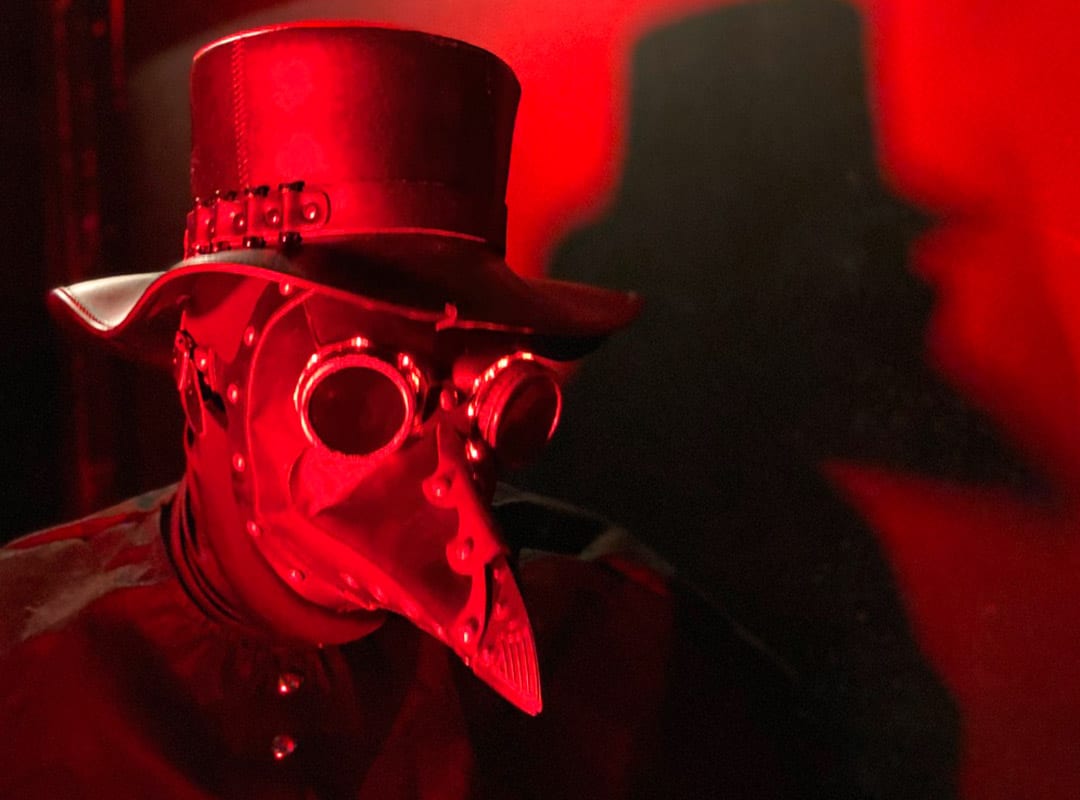 October 9,10, 16, 17, 2324,30 & 31 7pm-11pm at Ace Adventure Resort
Evil spirits, terrifying monsters & unthinkable horrors await you at ACE Adventure Resort's Nightmare in the Gorge Haunted Attraction. Hundreds of years ago an ancient curse was cast over the great mountains and wilderness that today is West Virginia. Over the centuries mysterious and terrifying occurrences have been documented across the Mountain State. Sinister spirits summon evil demons. Psychotic killers torture their helpless victims. Unexplained figures are lurking in the shadows. And crypid monsters roam the forests, rivers, and trails here. Face the curse this Fall at ACE Adventure Resort's Nightmare in the Gorge! Will you escape by twisting and turning your way through the 6,000 square foot haunted maze? Or will you become a permanent fixture in this shocking nightmare.Nightmare in the Gorge is open rain or shine and 95% of the haunted attraction is located inside. Plus there are more exciting things to do this fall at ACE Adventure Resort. Find out why folks love flying into the darkness on ACE's Night Zip Line trips or hit the Gauley River and paddle some of the best whitewater in the world! After your spine-tingling night of fear unwind at The Lost Paddle Bar And Grill with food, drinks, and live music with no cover charge.
Night Ziplines
Fly like a bat through the treetops with a white-knuckle night zip plunge through the New River Gorge. Shapes and shadows come out of nowhere. Your sense of hearing and touch LEAP into overdrive. Trained guides lead the way and each person is equipped with the usual gear including a headlamp. Book your zip trip online or call us at
304-469-2651.
Ghouls Night Out Fayetteville
Friday, October 30
Join us for a spooktacular time in downtown Fayetteville. October 30th from 5-9pm. Dress in costume and come out to shop after hours. We are partnering with the Fayette County Chamber of Commerce to host this event. Chamber members will receive a wrist band that can score you extra treats during the evening.
The Freefolk Brewery Pumpkin Carving Contest
Thursday, October 29
We are hosting a Pumpkin Carving Contest!Bring your already carved pumpkin to the brewery on October 29th. We will have the pumpkins on display until Halloween, the 31st, and we'll create an online poll for voting. We will announce the winners on Halloween!Prizes for the contest include:
1st place: A Freefolk growler, $20 gift card, poster, and sticker
2nd place: Freefolk $10 gift card and sticker
3rd place: Freefolk poster and stickerHelp celebrate the changing of the seasons and Halloween!
Oak Hill Pumpkin Contest
Saturday, October 24th 9am-12pm is Pumpkin Registration at the Pumpkin House.
Pumpkins will be judged that night and winners will be announced Sunday, October 25th.
You can enter an unlimited amount of pumpkins to be judged.
Adult Carved Pumpkins (15 & older)
1st Place: $100 & Trophy
2nd Place: $75
3rd Place: $50
Child Carved Pumpkins (14 & younger)
1st Place: $25 & Trophy
2nd Place: $15
3rd Place: $10
Child Painted Pumpkins (8 years & under)
1st Place: $25 & Trophy
2nd Place: $15
3rd Place: $10
Please cut hole in bottom of pumpkin and leave top (stem) in tact. This is for lighting purposes!
Please wait to carve your pumpkins until Friday so they last for the week.
The Lewis House Pumpkins
Lewis House Main Street Oak Hill
Take a short drive to our neighboring town of Oak Hill and see the Lewis House light up with pumpkins. The pumpkins will be lit up and on display on October 24th through November 2nd.
Halloween Party Maggie's Pub
Saturday, October 31
Maggie's Pub
8pm-3am
Join us at Maggie's Pub for a Disney Halloween party! Dress as your favorite Disney character (tons to choose from) and join in the fun! Prizes for best costumes and so much fun to be had. Let the MAGIC flow and let's make Maggie's the best place on Earth this Halloween.
Saxual Heal-O-Ween
Saturday, October 31 Ace Adventure Resort
Escape-A-Torium
Embark on an Escape Game Adventure. Be transported to another time, place, and reality. Find the clues, solve the challenges, and together you just might succeed! Hurry…time is ticking! Take on Revenge of the Misfit Toys, The Mothman, or The Secret Bunker.
Ghost Towns
Fall is the perfect time to explore the rich history of places like Thurmond, Nuttalburg, and the Kaymor Mine. These abandoned coal towns will give you the haunting vibes your craving.
For more fall fun inspirtation check out Fayetteville's Fall Fun Guide.