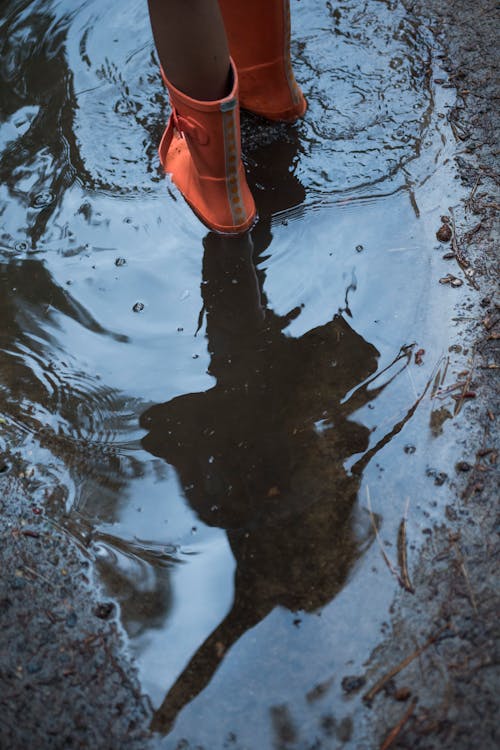 Looking for some rainy day fun? Don't let the rain put a damper on your fun while vacationing. We have a little rainy day inspiration including indoor activities.
Can you find clues, solve puzzles and figure out how to get out of an escape room in 60 minutes or less in an escape game adventure? Be transported to another time, place, and reality. Find the clues, solve the challenges, and together you just might succeed! Hurry…time is ticking! Take on Revenge of the Misfit Toys, The Mothman, or The Secret Bunker in fun themed escapes. The escape rooms are a perfect rainy day activity.
Experience a one-of-a-kind bridge walk in the mountains of West Virginia, as you cross the catwalk under the New River Gorge Bridge on a panoramic adventure. Temperatures are 10to 15 degrees cooler under the bridge on the Catwalk. You will want to bring a rain jacket if it is raining for the short walks to and from the Bridge. Under the Bridge, you will have your very special 69′ umbrella.
Plan a family fun day with bowling at Pinheads. 12 lanes, great food, outdoor patio featuring darts and cornhole, over 100 beers, six 180-inch screens and 5 additional big screen TVs. A Beacon of Funness! Pinheads is 10 minutes from Fayetteville in our neighboring town of Oak Hill.
Enjoy the views under cover with scenic tram rides at Hawks Nest State Park. Swing by Hawks Nest State Park to take a tranquil trip into the gorge surrounded by a canopy of colors. Hawks Nest State Park is 20 minutes from Fayetteville off of the Route 60 Midland Trail Exit.
Many of the shops in Fayetteville are walk-to locations in and around the historic downtown. Grab an umbrella and start exploring. We have boutiques, adventure gear shops, antique shops, thrifty finds, home goods, unique locally crafted art, and more. Fayetteville is also the unofficial food capital of West Virginia home to award winning eateries. If you're planning on shopping on vacation, look no further. Fayetteville is a short drive to Tamarak. Tamarack's striking, peaked red roof and attractively landscaped grounds draw visitors from all over to take in the sights sounds and aromas of Appalachia. Tamarak showcases the art of West Virginias. Tamarak is 20 minutes south of Fayetteville in Beckley.
The area's only indoor rock gym. Dozens of routes, from easy to challenging, on 35′ tall custom-built walls. Onsite with Chocolate Moose Coffees and Mountain State Miniature Golf. The Inside Out Climbing Gym is 20 minutes south of Fayetteville in Beckley.
7. Breweries & Wineries
Savor the suds of the season at The Freefolk Brewery and Bridge Brew Works .Both are located in Fayetteville an both have outdoor covered seating for increased social distancing. Fayetteville is also home to the Southside Junction Tap House and Studio B Art and Wine Boutique. We are within 30 minutes of two wineries. The Kirkwood Winery is located 20 minutes north of Fayetteville in Summersville and Daniel Vineyards is located 30 minutes South in Beckley. Pack a lunch and come out to the vineyard. Daniel Vineyards offers a $5.00 wine tasting as well as a self-guided tour of the vineyards. Enjoy the beautiful scenery and exquisite wines.
Explore in this educational museum for kids in railroad boxcars with hands on activities and discovery at every corner. There is also a planetarium onsite.
Descend 120 feet below the Earth's surface into a vast wonderland of stalactites and stalagmites. Lost World Caverns, discovered in 1942, is a truly magical place for explorers of all ages. It takes approximately 45 minutes to walk through. We offer self-guided tours so you can take your time to explore the cavern at your own pace. Lost World Caverns are located in Lewisburg, about an hour and 2o minutes from Fayetteville.
Bring the fun to you with a private painting party for all skill levels. Specializing in private and at-home private paint parties! Bridal showers, bachelorette parties, corporate & team building events, birthday parties & more.
Rainy Day Clilmbing
The African American Heritage Tour was developed by New River Gorge National River and its partners as a smart phone app to uncover and tell the stories of the many black coal miners, railroad workers, and other community members that helped shape this region. This self-guided auto tour takes the user to seventeen historic sites in Summers, Raleigh, Fayette and Nicholas counties to learn about the history and experiences of the regions African Americans.
Download the African American Heritage Auto Tour
12. New River Gorge Scenic Drive
Encircling the heart of New River Gorge National River, the scenic drive is an estimated three-hour trip. The 83-mile route includes interstates, divided highways, and two-lane roads. The scenic drive is an opportunity to experience the park—its gorge and its river. Along the way are broad vistas as well as small glimpses of both the past and the present. Two park visitor centers, Canyon Rim and Sandstone, supplement the tour with interpretation of the natural and historic resources of the park.
13. Rainy Day Climbs
Water Stone Outdoors has the beta on rainy day climbing in the New River Gorge area.
14. Embrace The Rain and Enjoy The Outdoors
Don't let a little rain deter your outdoor adventures. Put on your raincoat and boots and hit the trail for a misty hike taking in the fresh scents of the lush forest. Enjoy exploring roadside waterfalls. We don't let the rain stop us from adding on extra layers and hitting the river or zip lining.
15. Do Nothing
Do nothing. Thats right, one of our favorite pass times is to snuggle up in a cozy vacation rental and relax. Enjoy a good book or a movie. Many rentals offer board games.
Canyon Massage and Bodywork offers professional massage and bodywork services to the New River Gorge community and all who visit this beautiful area.