Ready to make your weekend plans? We have a fun weekend lined up for you. Here's a list of some of the best events happening around town. It is the perfect time to plan a cozy getaway to the mountains.
Thursday
Think & Drink Trivia at the Southside Junction Tap House
7:30pm
Friday
On Christmas Day In The Morning at The Historic Fayette Theater
7:30pm

Winter Wonderland of Lights Fayette County Park
6pm-10pm
Enjoy a wagon or car ride through the Fayette County Park's light displays. Santa will be visiting the park.
Gary Hays at The Freefolk Brewery
7:30pm
Mojo Thunder at The Grove
9pm-12am
Saturday
Winter Farmers Market Ugly Sweater Party
Fayetteville Visitor Center 9:30am-12:30pm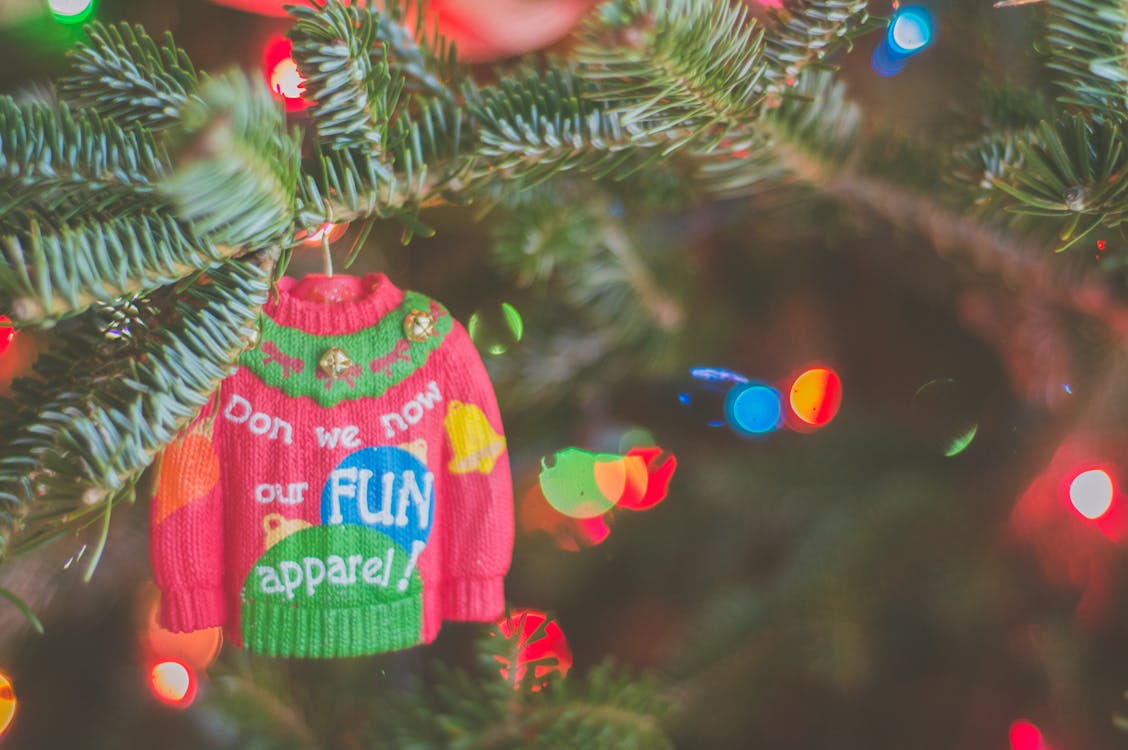 Visit Fayetteville is excited to provide visitors and local residents access to fresh, local produce, meat, and handcrafted products through the winter months by offering indoor retail space to Fayette County farmers and producers. Our December market will be Saturday, December 14th from 9:30 am to 12:30 am.  This is the last market of 2019. We encourage everyone to come decked out in your ugliest holiday sweaters for our holiday market.
Wreaths Across America Day at Huse Memoiral Park
12pm
Huse Memorial Park & Mausoleum, An Official Location for the 2019 National Wreaths Across America Day, will join more than 1,600 participating location across the country to Remember, Honor and Teach on Saturday, December 14, 2019 at 12 p.m.
On May 3, 2019, Huse Memorial Park & Mausoleum in Fayetteville, West Virginia announced joining the effort to support the mission to Remember, Honor, Teach, as an official location for 2019 through National nonprofit Wreaths Across America (WAA). This is the first year that the cemetery will participate in this national event.
Today, we are happy to announce the goal of 680 wreaths has been met for Huse Memorial Park & Mausoleum! Our community has joined together to raise funds to place an approximate 680 wreaths, one for each of the headstones of all the local heroes laid to rest there, to ensure that the individuals who served to protect the freedoms of our country never be forgotten and to bring the community together in patriotic commemoration.
We are thankful for the supporters who dedicate their monies, time and effort to fulfilling our mission at Huse Memorial Park & Mausoleum. These individuals and businesses within our community know the value of remembering the fallen, honoring those who currrently serve and teaching the next generation about the sacrifices made for our freedom every day.
Please join us at Huse Memorial Park & Mausoleum, 124 Park Drive, Fayetteville, West Virginia on December 14, 2019 at 12 p.m. for a brief ceremony, immediately followed by placement of all 680 wreaths honoring our local heroes.
Enjoy fun gingerbread festival themed stops throughout the town with sweet treats, sales, and activities.
Oak Hill's 2019 Christmas Parade
 5:00pm to 8:30pm

The theme for this year is "A Storefront Christmas"
The Parade will begin at 5:00 p.m.
Litz at The Grove
8pm-11pm
Black Garlic After Party for LITZ at the Monkey's Uncle
10:30pm-2am
Winter Wonderland of Lights Fayette County Park
6pm -10pm
On Christmas Day In The Morning at the Historic Fayette Theater
7:30pm
Sunday
Paint & Sip at the Southside Junction Tap House-Snowman with Wild and Wonderful Paint Parties
12pm-2pm
On Christmas Day In The Morning at the Historic Fayette Theater
2pm
Local's Night
7pm -11pm
Southside Junction Tap House
Winter Wonderland of Lights at the Fayette County Park
6pm-10pm
Sunday Fun Day Karaoke at Maggie's Pub
Sunday Nights
Weekly Dinner Specials at Firecreek BBQ & Steaks