We have a fun weekend lined up for you. Here's a list of some of the best events happening around town. It is the perfect time to plan a cozy getaway to the mountains.
Thursday
Think & Drink Trivia at the Southside Junction Tap House
7:30pm – 9:30pm
Friday
GLOW Grace Baptist Church
6pm-8pm
Randy Gilkey at The Southside Junction Tap House
7pm-9pm
Opposite Box at The Grove
8 pm -11pm
Opposite Box returns to The Grove WV for two sets of dirty funk and psychedelic rock!
BIO
Opposite Box is an American experimental rock band from Chattanooga, Tennessee known for seamlessly blending 70s-inspired progressive rock and contemporary jazz-funk with a variety of shifting genres and psychedelic soundscapes.
Although the band is primarily popular among the US jam band and music festival scene, OB has little in common with the music of contemporary jam band mainstays. Influenced by the diverse sounds of artists like Frank Zappa, Parliament Funkadelic, Galactic, Primus, the Mars Volta, Red Hot Chili Peppers and Colonel Bruce & the Aquarium Rescue Unit, Opposite Box is focused less on improvised jamming and more on unique songwriting, biting and playful lyricism and high energy live performances that hearken back to the glory days of rock and roll.
Saturday
Saturday, March 14th
Fayetteville's Winter Farmers Market
9:30am-12:30pm Fayetteville Visitor Center
Visit Fayetteville is excited to provide visitors and local residents access to fresh, local produce, meat, and handcrafted products through the winter months by offering indoor retail space to Fayette County farmers and producers. The Winter Farmers Market will be held at the Fayetteville Visitor Center ( 310 North Court St.) on the second Saturday of the month November through March. Our March market will be Saturday, March 14, from 9:30am to 12:30pm. Fayetteville's Winter Market will feature a variety of local and seasonal fresh vegetables, meats, eggs, honey, jams, baked goods, artisan products, candies, and more. Stop by and visit with your favorite farmers. If you would like more information email us at info@visitfayettevillewv.com or call 304-574-1500. We will also be hosting a kid's activity during the market.

Gold Coin Hunt
8am- until all coins are returned
A leprechaun has spilled his golden coins around downtown Fayetteville. If you are feeling lucky join the hunt to find the golden coins. Coins will be visible and located throughout the town. They will be located outside and in businesses. Coins will be labeled Visit Fayetteville. Return coins to the visitor center to exchange for a small prize during business hours. We will announce when all the coins are collected.

St. Patricks Party with Matt Mullins & The Bringdowns with The Charleston Rogues at The Grove
3pm-11pm
Come get your Irish on at The Grove on Saturday March 14. We've got live music going and good brew flowing all day. Kicking off at 3pm is Celtic Pub Rock band The Charleston Rogues. Then for our evening show we've got Matt Mullins and The Bringdowns to keep the party going. Keep an eye open for more announcements coming soon!
Taste of Ireland at Chetty's Pub
5pm-9pm
Join us for at Chetty's Pub for a Taste of Ireland on March 14th from 5pm – 9pm!
We will be featuring an Irish inspired menu for dinner and Irish drink specials all evening long.
Live Irish music by Bayer and Elena Watson!
Randy Gilkey at The Freefolk Brewery
7pm-9pm
Sunday
Trail Work Potluck at Bridge Brew Works
9am-1pm
Local's Night at The Southside Junction Tap House
7pm
Sunday Fun Day at Maggie's Pub
8pm
Karaoke and fun!
Monday, March 16th
Mac & Cheese Monday at Secret Sandwich Society
Shhhhh… Mondays are for Mac & Cheese at The Station until it is all gone.
Wing Night at The Southside Junction Tap House
7pm-9pm
Wing Night Elliott's Whitewater Bar & Grill
Noodle Night at The Station
Delicious ramen Monday evenings
Tuesday, March 17th
Southside Junction Tap House St. Patrick's Day Party
Celebrate your weekday St. Patty's Day with us at the Tap House!
Tuesday, March 17th starting at 6pm.
LIVE MUSIC w/ Driftwood Darrell & Dave 7-9pm
Green Beer
Irish Beef Stew
The Freefolk Brewery
Special Irish style beer release and food pairing
Monkey's Uncle Bar & Grill St. Patrick's Day Party
8pm
Maggie's Pub St. Patricks Day Party
5pm-3am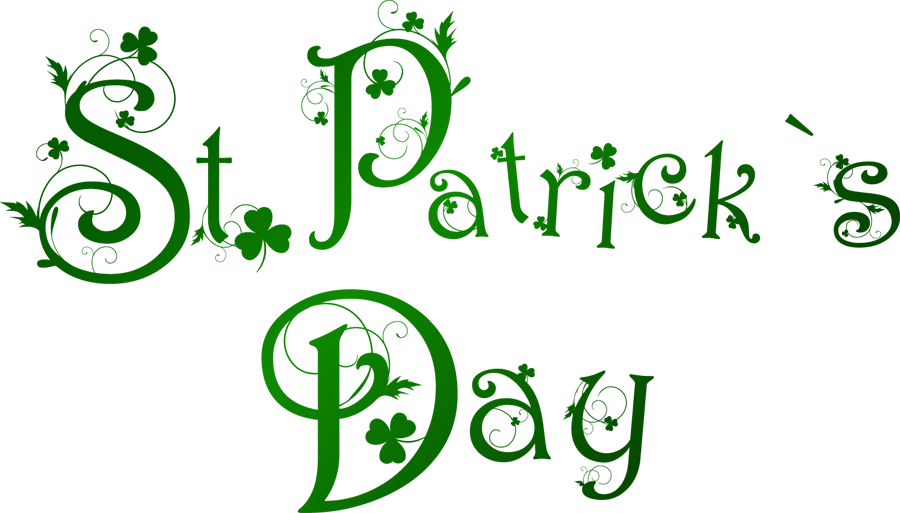 Join us for St. Patrick's Day Party here at Maggie's! Susan Jones will be here selling some AMAZING spins on Irish food that only she can do including Reuben Wontons with her housemade Thousand Island dip, Beef and Guinness Stew with Irish Soda Bread and Corned Beef with Colcannon. Of course, we will have multiple Irish drink specials and a prize for the most green worn!
Wednesday, March 18th
The Folkway Film Festival at Cathedral Cafe
7pm-10pm
The Folkway is excited to announce The Folkway Film Festival! We're partnering with Cathedral Cafe and Southside Junction Tap House to celebrate stories told the folk way by showcasing creative and innovative films across the Appalachian region.
This festival is the ultimate gathering of original storytellers and audiences seeking new voices and fresh perspectives. This Film Festival, among others in West Virginia, is a platform for cultural exchange and dialogue, a large number of the films are presented in person by the filmmakers in Appalachia. This can help local filmmakers exhibit their films and enrich the community's perspectives on Appalachian culture!
Films from three separate categories will premiere at the event:
Documentary Short
Narrative Short
Avant-Garde / Music Video
Submit your film at filmfreeway.com/thefolkwayfilmfestival
Opportunities to purchase tickets to the event will be announced in the coming weeks. All ticket sales for the festival will be donated to the New River Humane Society in Fayette County, West Virginia.
The Folkway Film Festival takes place March 18, 2020 at Cathedral Cafe in Fayetteville, West Virginia. An after-party and awards ceremony will be held at Southside Junction Tap House in Fayetteville, West Virginia.
Festival time is TBA.
This event was made possible by:
Ace Gear Shop
Freefolk Brewery
Greenbrier Valley Brewing Company
Waterstone Outdoors
Cathedral Cafe
Sierra Nevada Brewing
The Station
Wood Iron Eatery
————————–
Vandalia Bronze
Artefakt 3-D
LaFayette Flats
Weathered Ground Brewery
Adventures on the Gorge
Arrow Head Bike Farm
Raw & Juicy Juice Bar
Tickets