1. Location
The Quality Inn New River Gorge's central location makes it the perfect launching point for your adventures. It is the closest hotel to the New River Gorge and National River. It is s a short drive to many restaurants, attractions, and shops in downtown Fayetteville. If you want to stay like a local, the Fayette County Farmers Market takes place every Saturday morning by the Fayette County Courthouse off of Wiseman Avenue in Fayetteville. Guests can visit with the hotel's concierge service team to get the best suggestions on eateries and fun in Fayetteville. For families staying at the Quality Inn, they can partake in many attractions near by such as: New River Jet Boat Rides at Hawks Nest State Park, Wonderland Water Park at Ace, and endless hiking trails in the neighbooring New River Gorge.
2. Onsite Restaurant & Bar
The Quality Inn New River Gorge has an on-site restaurant and bar that guests can indulge in for lunch, and it's open late into the night. It's a favorite spot for locals and great place to watch your favorite sporting events. Just a short walk from your room you can enjoy everything from salads, wings and appetizers to steaks dinners. Elliott's Whitewater Bar and Grill has it all with meeting and banquet facilities as well. 
3. Rooms
The Quality Inn New River Gorge rooms offer a comfortable bed, a flat-screen TV, a microwave and a refrigerator. Free WiFi and a spacious desk in your room will make it easy to get some work done, catch up on the headlines or check email. The Quality Inn New River Gorge is concentrating on additional cleaning and sanitizing measures.
4. Pool & Amenities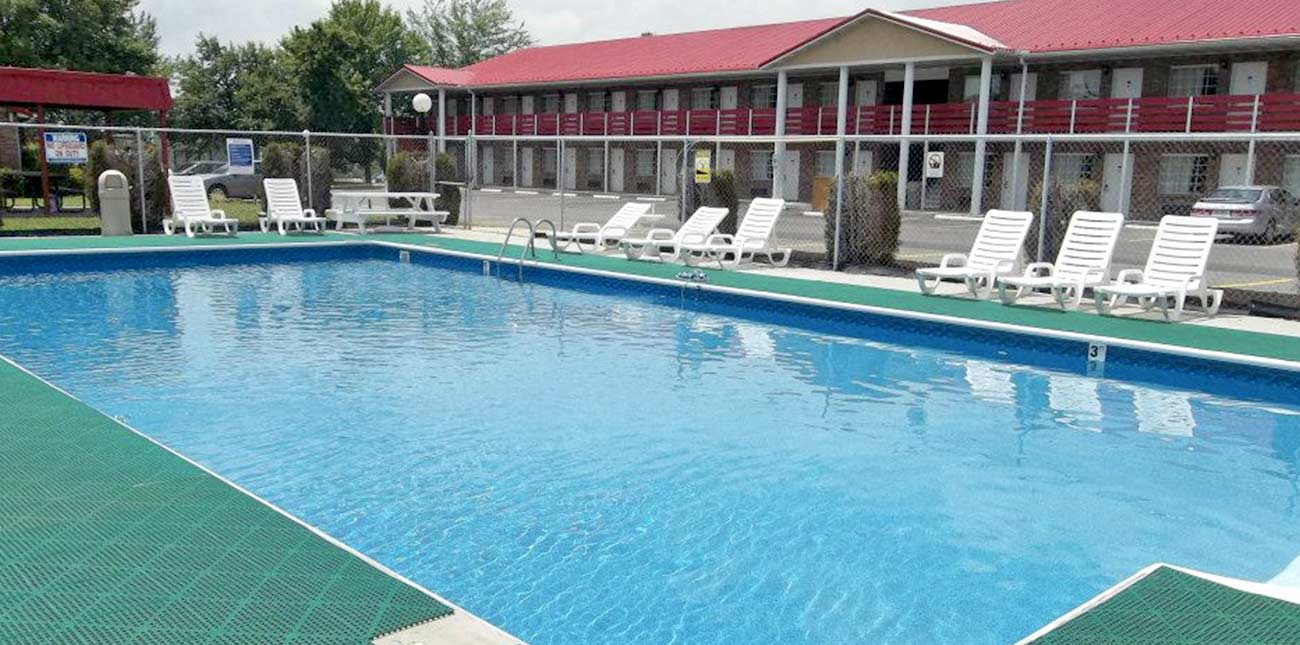 After a long day of adventures taking a load off at the pool is is just what the doctor ordered. The hotel has additional amenities like a picnic shelter, cornhole, tennis court, basketball, and coin laundry all onsite.
5. Free Breakfast
When it comes down to it, the best things in life are free and delicious. Just one thing to make your trip more relaxing is not having to worry about breakfast. You can enjoy a variety of breakfast options ranging from waffles, muffins, crispy bacon, savory sausage, fluffy scrambled eggs and fresh fruit. We also offer cereal, yogurt, juice and milk (items vary).
6. Value
The Quality Inn New River is known for its value. Enjoy clean, comfortable rooms, and a convenient location at affordable rates. Take advantage relaxing at the seasonal outdoor pool and enjoy all the added amenities. The Quality Inn New River Gorge is a Gold Award winner for service and accommodations.