We have fun events happening all weekend long! Matewan will be showing at the Historic Fayette Theater tonight. The Burrito Bar of Breeze Hill is celebrating its 10 year anniversary with live music all weekend! Stop by the farmers market this Saturday and watch the New River Gorgeous Trail Run.
What's Cookin, Nashville Hot Chicken at The Freefolk Brewery
Get ready for a full-frontal attack on your tastebuds!!! Bring some cash and eat some Nash….Ville hot chicken that is! That's What's Cookin,Friday 4-9 and Saturday 1-9!
Friday
Matewan Showing at the Historic Fayette Theater
6:30pm
The Historic Fayette Theater will be showing the film Matewan! It starts at 6:30 on the big screen just like the old days! Admission will be donation only. They kindly ask that you help them follow CDC guidelines and sit socially distant between groups and encourage wearing a mask indoors.
Arlo McKinley/ Logan Halstead/ Paul & Corey the Burrito Bar Breeze Hill
6pm-1am

Come celebrate our tenth season at The Burrito Bar with Arlo McKinley/Logan Halstead/Paul&Corey $20 dollar advanced tickets 25 at the door
Shawn Benfield at The Freefolk Brewery
7pm
Hot on the heels of his new album The Shorter It Gets, The Harder It Hits, Shawn Benfield performs at The Freefolk Brewery Stage on Friday, August 20 at 7pm.
8pm
Jake Dunn & The Blackbirds bring their Americana/Rock to the Rendezvous River Lodge at Adventures On The Gorge for two sets! Music starts at 8pm, FREE SHOW!
Saturday
Fayette County Farmers Market
Wiseman Ave. Courthouse Parking Lot beside Court House
8am-12:30pm
Youth Mountain Bike Camps – Ages 12-17 at Arrowhead Bike Farm
9am-4pm
Calling all youth mountain bikers! The Arrowhead Bike Farm is excited to announce it's NEW Youth Mountain Bike Camps! These camps will increase the amount of fun and skill your rider has on a mountain bike. We will work through ways to be more stable on your bike, have more control while shredding, ways to get those wheels off the ground, and many more skills based on group interest! Our professionally trained and certified instructors will provide individual feedback to each of the riders in a fun, enthusiastic and confidence-building way. In addition to our great instructors, we keep group sizes small to provide the largest amount of personal instruction possible.This camp goes way beyond working on skills in a field! We will be covering a lot of ground on the Arrowhead Mountain Bike Trails located in the New River Gorge National River. While on these trails, we will stop and analyze features that we come across to improve choosing the best path and how to respond to on trail features in a quickly and effectively. We encourage parents to come up and explore the farm and nearby trails. This is the best way to get some personal ride time without kids!Ages: 12-17
Skill Level: Beginner-Intermediate Riders
Required Equipment:Helmet
Bike
Hydration pack/ Water Bottles
Overnight camping supplies
Camp Includes:Bike and Helmet safety check
Lunch
Trail Snacks
Instruction from professionally trained and BICP certified instructors
Fun constructed mountain bike features for focused skill instruction.
Overnight Camping for youth and adults
Important Notes: Parents/adults will be responsible for their children after 4 pm and overnight.
8am-2pm

THE 2021 NEW RIVER GORGEOUS TRAIL RACE
Join ACE Adventure Resort for the 20th Annual New River Gorge-ous Trail Run & Walk. Choose between three race options including a half-marathon, 10K run, or a 5-mile walk. All the courses wander through deep hardwood forests and offer spectacular views of the New River and the historic town of Thurmond. And yes, prizes are awarded. The best part? Hometown Subaru is making it possible to donate a significant amount of the proceeds from our New River Gorgeous Trail Run to The New River Humane Society and The Raleigh County Humane Society by becoming the title sponsors of the event! You can feel good knowing you're helping making a difference.
New River Yoga at Adventures on The Gorge Pool Desk
9am
Ma'am at Freefolk Brewery
7pm
Come join us for a returning favorite duo: MA'AM! Mary Ashton and Amy McIntire are the combing forces, with a bit of folk, pop, country, and jazz influences. You don't want to miss these two powerhouse women! 
Deeohgee/ Of The Dell at The Burrito Bar Breeze Hill
7pm-1am
Continuing our 10th season celebration will be $10 at the door.
DeeOhGee is the new chapter in the story of a band of brothers who've now been through it! Emerging on a fresh platform to share their unique blend of great American music. Formerly touring under the name "Blackfoot Gypsies", they have dropped the old name but kept the same spirit. A spirit arising from a life dedicated to Rock-n-Roll. The group established a loyal fanbase across the US and Europe while releasing a catalog of music documenting their journey. After going through inevitable changes over the course of hundreds of shows and thousands of miles – it only felt right to start a new book, with a sharper sense of who they are and what they're doing.
They will be assisted by Of the Dell from Huntington, West Virginia
The Sweet Life at The Rendevous River Lodge
8pm
Winchester, VA's The Sweet Life bring their Electronic Rock to the Rendezvous River Lodge at Adventures On The Gorge this Saturday, August 21st! Music starts at 8pm, FREE show!
Oak Hill Movie Night at the Lively Amphitheater Godzilla vs Kong
7:30pm
Kong and his protectors undertake a perilous journey to find his true home. Along for the ride is Jia, an orphaned girl who has a unique and powerful bond with the mighty beast. However, they soon find themselves in the path of an enraged Godzilla as he cuts a swath of destruction across the globe. The initial confrontation between the two titans — instigated by unseen forces — is only the beginning of the mystery that lies deep within the core of the planet.
Sunday
New River Yoga at Adventures on The Gorge Pool Desk
9am
Brunch & Live Music at the Southside Junction Tap House
Enjoy brunch at the Southside Junction Tap House from 12pm-3pm along with $3 mimosas. There will be live music from 2pm-5pm with Shawn Benfield.$3 Mimosas, and Brunch Specials!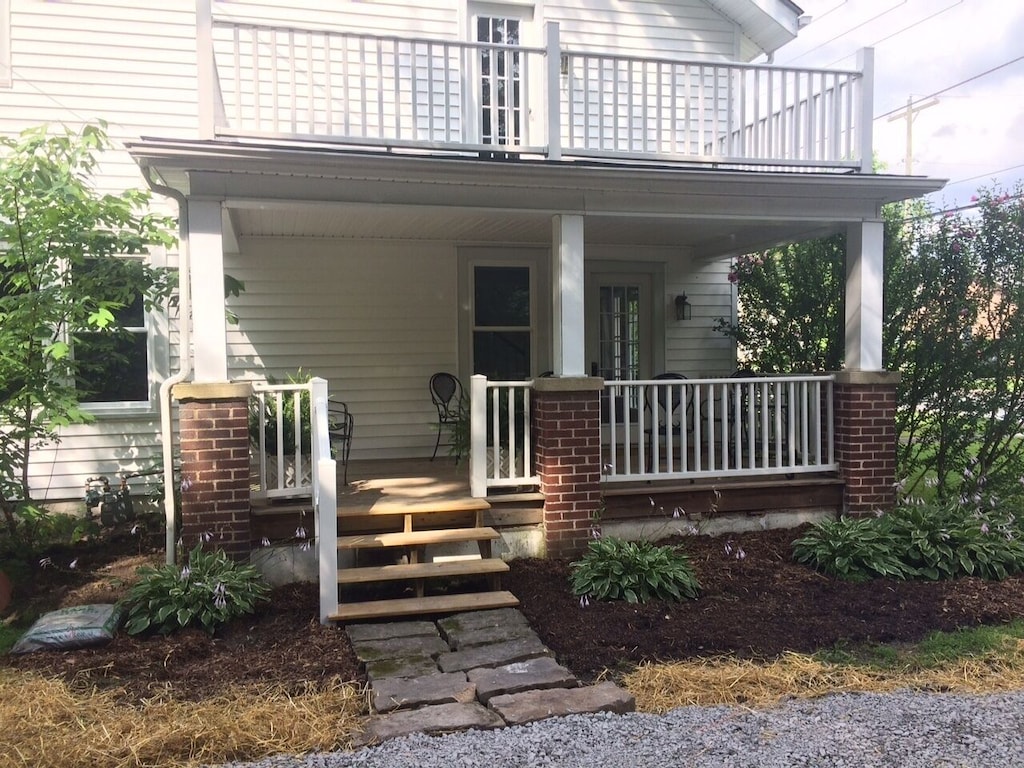 The historic McGrath House was built in 1910 and and has been completely restored in 2015 including a newly remodeled kitchen and bathrooms, a restored firepit and a new flagstone patio in the back yard. The house has 4 bedrooms including a master bedroom on the ground floor with king bed and master bath, 3 bedrooms upstairs share a bathroom. Bedroom #2 has a king bed, Bedroom #3 is accessed through Bedroom #2 and has a full size bed and single bed. Bedroom #4 has a queen bed and a single bed. A covered side porch is available for sitting outside in the shade. A large flagstone patio with masonry sitting walls is located at the back of the house. The backyard includes a fire pit with sitting walls. Other restaurants and pubs within 2 to 4 blocks are Gumbo's, Vandal's Kitchen, Charlies Pub, Secret Sandwich Society, and The Station. Guests at the McGrath House have access to the 192 acre Cascade Resort Property across the street including a tennis court and hiking trails. Guests can also walk to bike shops, antique shops, Hardrock Climbing School, Waterstone Outdoors, and other nearby unique shops in downtown Fayetteville. No other property in the New River Gorge area offers this combination of luxury living, convenience to the New River Gorge National Park and downtown Fayetteville attractions, and access to the Cascade Resort Property.