We have lots of fun lined up this weekend in town!
Thursday
Group Ride Arrowhead Bike Farm
5pm-7pm
Relaxed pace, informal group ride. Everyone is welcome and nobody gets left behind!
Mountain Music Festival
June3-5
Sold Out!
Live Music at Chimney Corner Cafe
Friday-Sunday
Chimney Corner Cafe is rockin the entire weekend with LIVE MUSIC
Mountain Made Makers Market Summersville Lighthouse
Friday-Saturday
Shop and support small businesses including us. We'll be there Friday June 4th from 1pm-8pm and Saturday June 5th from 10am-8pm. Free admission, concessions available, lots of fun. Hope to see everyone there! 
Scott Honaker at The Pink Pig
Saturday
New River Yoga at Adventures on The Gorge Pool Desk
9am
10th Annual Rail Trail Expo
9am-4pm Oak Hill Rail Trail
Join us for over 150 unique vendors including live entertainment! This event is held on a handicapped accessible, pedestrian-friendly, paved trail located in Oak Hill, WV! Adjacent to the New River Gorge National Park! Enjoy a Fun-Filled Day for the Whole Family! Vendor space is limited! $25 per space!
Applications will be accepted until full!
Fayette County Farmers Market
Wiseman Ave. Courthouse Parking Lot beside Court House
8am-12:30
Burnwood Trail Hike Active Southern WV
1pm-3pm
join Active SWV Community Captains for a moderate 1.2 mile hike through rich forests, rhododendron thickets, and the site of an old homestead. Please bring water, snacks, good shoes, warm clothing, and rain gear.Meet at Burnwood Trailhead: To reach the trailhead, park at the Burnwood Day Use Area across U.S. Route 19 from Canyon Rim Visitor Center in Lansing. Look for the trailhead sign just past the restroom facility at the end of the parking lot. 
Maggie's Pub Have PRIDE in yourself!
3pm-3am
Love yourself and love the diversity of this amazing world! Join us on this day as we celebrate the beginning of Pride month with some great things happening. The ever so talented and awesome friend Robyn Kincaid will be behind the griddle selling her amazing food from 3-8pm and ALL the proceeds will go to FAIRNESS WV! Liana Dagmar will be playing from 4-7pm then the DJ will be from 7-late for the dance/karaoke party! Remember: ALL KINDS ARE WELCOME HERE! Show love, not hate. We are all in this crazy world together so embrace it and enjoy it as ONE! CHEERS!
Lady Blue Band at Chimney Corner Cafe
6pm-9pm
Sunday
New River Yoga at Adventures on The Gorge Pool Desk
9am
Wolf Creek Park Volunteer Trail Day – June
10am-2pm
Do some trail work. Eat some food. Ride some bikes after!
Women's Group Ride at Arrowhead Bike Farm
5pm-7pm
We are excited to announce our Weekly Women's Group Ride will be on Sundays!Sundays at 5 pm, Erin Larsen and Sarah Coffey will be leading a beginner to intermediate ride for women who are looking to ride with other women, explore the Arrowhead Trails with a group, and have a good time!Meet at the Bike Farm at 5:00. The length of the ride will depend on the group but will range from 6-8 miles.
The Monday Market at The Gaines Estate
4pm-7pm
The Gaines Estate Introduces: THE MONDAY MARKETConveniently open to the public on the first Monday evening of the month, The Market will feature Fayetteville's finest food trucks, produce vendors, artisans and vendors of all kinds. Did we mention LIVE MUSIC from a local artist every month!The Market will be located in the Walnut Grove in the back yard of Gaines Estate. *If interested in being a vendor, please message us or email mariahleeharrison@gmail.comCan't wait to see you there, Fayetteville!
Fayetteville Earth Day Celebration 2.0
This festival celebrates the springtime renewal and revitalization in West Virginia's mountains. You will be able to visit various arts, crafts, retail, and artisan food, vendors. Feast your eyes on beautiful paintings and pottery, locally-made soaps, jewelry, and much more! The day kicks off with community yoga on the Court House lawn, followed by educational activities promoting environmental protection, local businesses, kids games, and interactive booths and ending with local live music in downtown! The farmer's market is open all day, selling fresh, locally grown treats including baked goods, coffee, spices and herbal remedies.
4th of July Parade Sign Ups
Get all decked out in red, white and blue and get your floats ready for this years parade!
https://fayettevillewv.gov/wp-content/uploads/2021/06/4th-of-July-PARADE-Form.pdf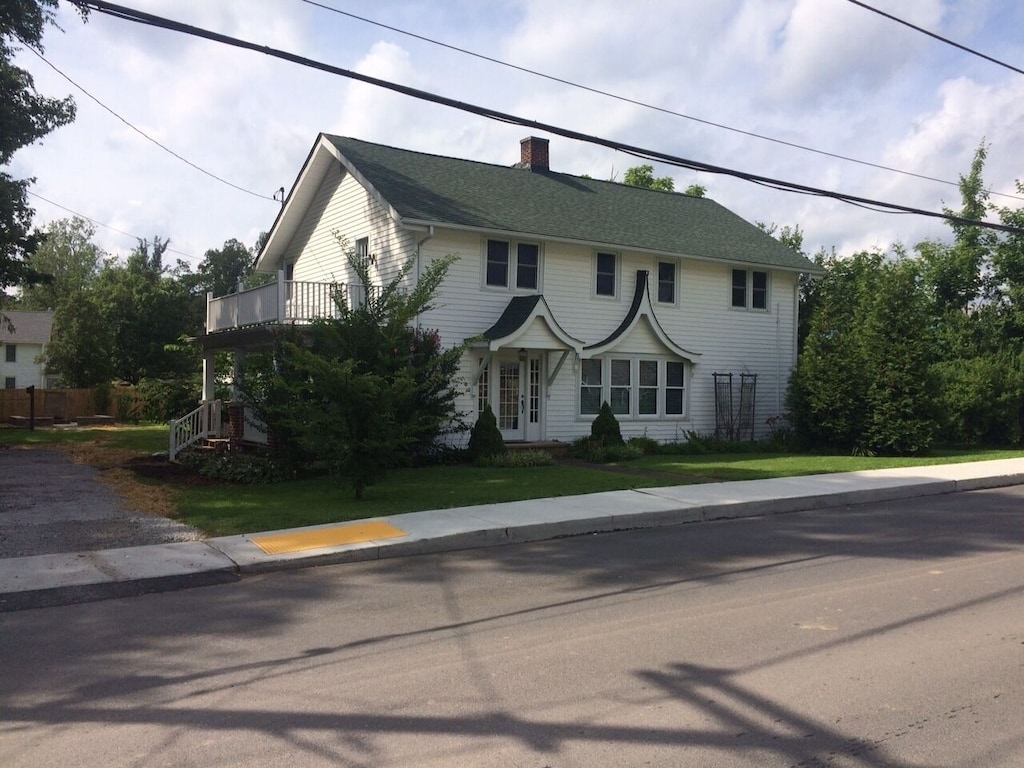 The historic McGrath House was built in 1910 and and has been completely restored in 2015 including a newly remodeled kitchen and bathrooms, a restored firepit and a new flagstone patio in the back yard. The house has 4 bedrooms including a master bedroom on the ground floor with king bed and master bath, 3 bedrooms upstairs share a bathroom. Bedroom #2 has a king bed, Bedroom #3 is accessed through Bedroom #2 and has a full size bed and single bed. Bedroom #4 has a queen bed and single bed. A covered side porch is available for sitting outside in the shade. A large flagstone patio with masonry sitting walls is located at the back of the house. The backyard includes a firepit with sitting walls. Nearby attractions include Pies and Pints Restaurant and the day spa and Cool Beanz coffee shop across the street. Other restaurants and pubs within 2 to 4 blocks are Gumbo's, Vandal's Kitchen, Charlies Pub, Secret Sandwich Society and The Station. Guests at the McGrath House have access to the 192 acre Cascade Resort Property across the street including a tennis court and hiking trails. Guests can also walk to bike shops, antique shops, Hardrock Climbing School, Waterstone Outdoors and other nearby unique shops in downtown Fayetteville. No other property in the New River Gorge area offers this combination of luxury living, convenience to the New River Gorge National Park and downtown Fayetteville attractions and access to the Cascade Resort Property.