We want to highlight some of the positive things going down in town this week to bring a smile to your face. Thank you to all the essential folks and helpers who are serving on the front lines and supporting our community! We have lots of exciting things going down this weekend.
Fall Color Update
As we gear up for the 2020 fall color season we are counting on you to help us share and stay up to date on the current colors. Tag us at #visittheville for a chance to be featured with our weekly color updates. This week we are still looking mostly green. We usually hit peak colors in late October.
Stay up to date with the West Virginia color map https://wvtourism.com/seasons/fall/
Grand Opening Out of The Ashes
104 East Maple Avenue
We are excited to welcome a new shop in town! Out of the Ashes is helping others find the authentic, the bold, and the beautiful in stories that come from out of the ashes…in a retail shop!
Best of West Virginia WV Living 2020 Voting
It's that time to vote for all your favorite WV things. We appreciate your support and for voting all things Fayetteville!
Live Music At Great Googly Moogly
Come hang out at the Great Googly Moogly every Wednesday from pm5-6pm. Brian & Drew from the kind Thieves will be playing live music out front of the store. This event is weather permitting.
Live Music at Chimney Corner Cafe
aturday evening, October 3, 5pm til 9pm CLINTON SCOTT!! Come early stay late! Don't worry about the chill, we have heat!!
Live Music at The Pink Pig
Archibald Johnson at Our House Grill at Cantrells
Saturday, 7:30 PM – 10:30 PM
Sunday Fun Day at Pinheads
Fayetteville Farmers Market This Saturday
The Fayette County Farmers Market will be set up in the Fayette Courthouse Parking lot for this Saturday from 8:30am to 12:30pm. Come stock up on a variety of fresh goodies from breads to veggies and meats.Yoga On The Gorge Adventures On The Gorge
New River Clean Up
We're partnering with the New River Conservancy for the second year in a row to do a trash pickup of the beloved New River! PLEASE REGISTER IN THE LINK ABOVE BY THURSDAY, OCTOBER 1ST! We need to get a headcount to make sure we have enough boats, food, and materials. Canyon Rim Rotary Club has generously offered to provide snacks/lunch for volunteers. The clean up will start at 9, so we'll be meeting at a TBD location to set shuttle. Folks should plan to spend 5ish hours on the water. We'd like everyone to dress for cool weather and for COVID safety, so wear closed-toe shoes, bring extra water, and bring a mask to wear for the shuttle ride. We will be able to follow social distancing guidelines because each person gets their own water craft and cleaning tools.Volunteers will be provided extra water, gloves, bags, tire J-hooks and trash pinchers. See Less
Halloween & October Events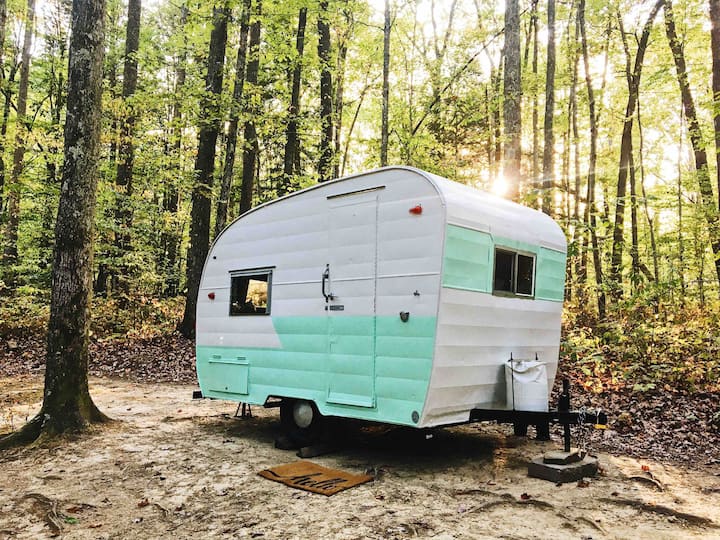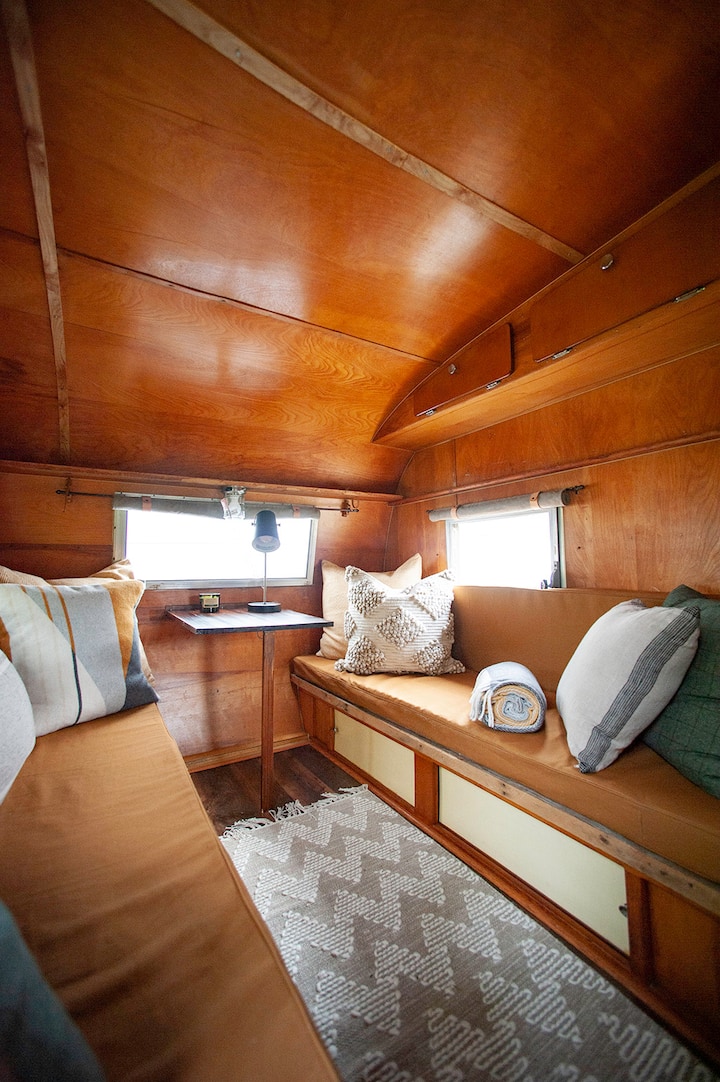 Unwind in this renovated 1962 Shasta travel trailer. It is a cozy place to relax after a day of play in the New River Gorge. Perfect for the traveler wanting to camp without hassle, or visitors coming from out of town. I will deliver it to the campground, or private property of your choice. *I operate in the Fayetteville area only. **You are responsible for the campground reservation "See other things to note". **Price includes cleaning, hauling, and pick up. ** Visit @staydelightful_wv.
The space
This camper is a classic, tin can Shasta Compact. 13' long, it has recently been renovated into a cozy getaway spot. The camper fits two adults (please see floorplan for layout) and offers everything you need for a comfortable stay.
New River Gorge Creative Residency
***CALLING ALL CREATIVES***⁠⁠Applications for the 2021 New River Gorge Creative Residency are due November 1, 2020!⁠⁠https://lafayetteflats.com/new-river-gorge-creative-residency?fbclid=IwAR18mmH4fLvUt0HKBVFh6AB0gbZ8xGo3Y66W8ZG5K0pd9tqqnnb21oyC8RU
Share Your Stories
We want to see your adventures in Fayetteville, share your adventures by tagging us at #visittheville.
Join Us As A Wifi Access Zone
Kindness Spotlight: Laura Floyd
"Since this virus started, I have had the chance to volunteer at the CODA Kitchen: moving items and laughing are always a guarantee! I just have to give a shout out to an UNSUNG HERO in our community!!!! Lauren Floyd and her staff of more than 40 prepare, transport, and serve approximately 27,000 meals in Fayette and Raleigh counties a month!!!! YES, I said 27,000!!!! They also work on snack packs, boxes of food to send home over weekends, providing extras for families in need, etc etc! They have been doing this since the schools were shut down in March and just keep finding MORE ways to help in the community! In addition to all the food, she has put together baskets to take to businesses to say "Thank You" for working hard, taken coffee and treats to teachers to let them know they are appreciated, and always has a positive word for anyone that needs it!You hear all the time about the food shortage/issues in our state and here is this amazing woman and her amazing staff showing us how to help others!!!Thank you Lauren for always smiling and finding a way to help our community!" Cindy Chamberlin
Updated Restaurant & Retail List

#Fayettevillewvstrong