We want to highlight some of the positive things going down in town this week to bring a smile to your face. Thank you to all the essential folks and helpers who are serving on the front lines and supporting our community! We have lots of exciting things going down this week.
Thursday
Open Mic Night at the Freefolk Brewery
Every Thursday
Pop- Up Kitchen at The Freefolk Brewery
April 16-18
Dinner service Friday 4pm-9pm, Saturday 1pm-9pm, and Sunday Brunch 11am-3pm
Friday
Jeffery Wayne at The Freefolk Brewery
Friday AT 7 PM
Mon Hills recording artist Jeffery Wayne brings his alternative country act to The Freefolk Brewery Friday April 16.
Saturday
3rd Annual Trout Derby at the Fayette County Park
Smokeout at Arrowhead Bike Farm
Saturday AT 4 PM EDT – 10 PM
Join us for the annual Smokeout at the Farm!Once again we are sparking up the smoker for a day of great fun, awesome barbecue and group rides.The menu will include scratch-made sauces, sides and specialty items, including vegan dishes!– Slow and low brisket with our simple rub and hours of smoke.
– Pork belly burnt ends (you have to try these!)
– Traditional pulled pork
– Smoked specialty brats
Please call 304-900-5501 for more information
Live Music Chimney Corner Cafe with Jack Scott and the Railroad Bandits
Saturday 3pm-6:30pm
Spring Bonfire: Release of the Guyandotte Blue Crawdad
SATURDAY AT 5 PM EDT – 9 PM
We will be lighting the bonfire at 7pm, What's Cookin will be in the kitchen, and Jonah Carden will be playing live music!
Sunday
Outdoor Painting and Yoga at The Gaines Estate
SUNDAY AT 10:30 AM EDT – 1 PM
Join us for a lovely afternoon at The Gaines Estate! Have you been wanting to check out Fayetteville's newest venue? Sunday April 18th is the perfect chance! Join us for a FUN afternoon painting and sipping at The Gaines Estate! We will be painting a spring hummingbird painting! We will start the day with yoga on the side yard starting at 10:30am taught by Rhea Mitchell, followed by painting on the patio from 11am-1pm! The perfect place for a paint and sip- The Gaines Estate bar will be open and is adjacent to the patio! Join us for a FUN Sunday afternoon of yoga, painting and sipping. Mimosas, beer and other tasty beverages will be available for purchase. $40 includes both yoga and painting. Please bring a yoga mat.
Tickets · $40www.eventbrite.com/e/outdoor-yoga-and-painting-at-the-gaines-estate-tickets-147876423363
Our House Grill and Pub Offering Brunch
SUNDAY 10am-3pm
Live Music Chimney Corner Cafe with Randy Gilkey
Sunday 3pm-6:30pm
GLADE CREEK HIKE ACTIVE SOUTHERN WEST VIRGINIA
1PM
Join WVU Tech Adventure Recreation student Community Captains for a hike on this hidden gem of a trail to see beautiful flora and fauna and get a peek at some scenic waterfalls.Participants will be asked to sign an online waiver found here.
https://redcap.wvctsi.org/redcap/surveys/?s=K7WDLY3DW7
Women's Group Ride Arrowhead Bike Farm
SUNDAY 5PM
We are excited to announce our Weekly Women's Group Ride will be on Sundays!Sundays at 5 pm, Erin Larsen and Sarah Coffey will be leading a beginner to intermediate ride for women who are looking to ride with other women, explore the Arrowhead Trails with a group, and have a good time!Meet at the Bike Farm at 5:00. The length of the ride will depend on the group but will range from 6-8 miles.
Come join the awesome community of women riders in the NRG!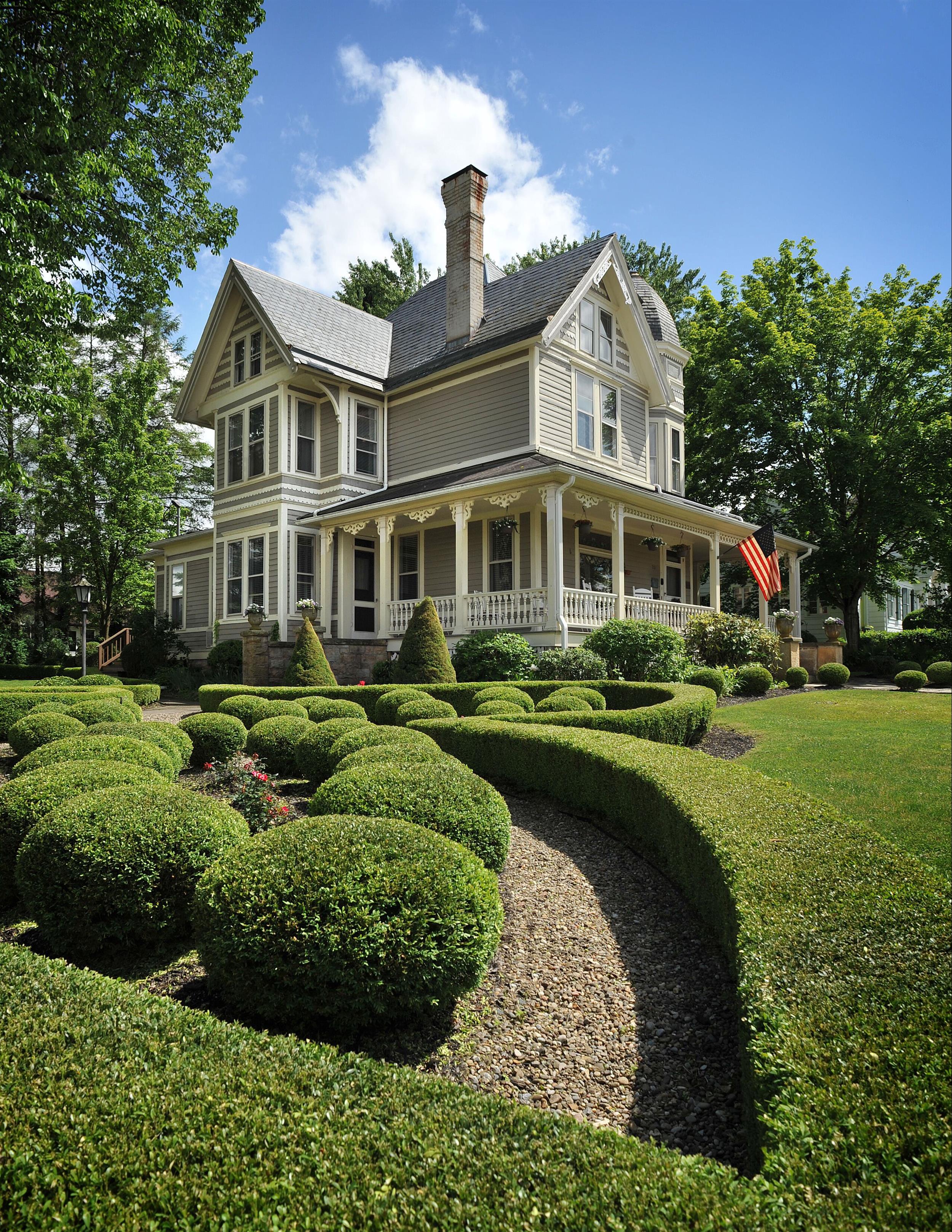 Treat yourself to an unforgettable stay at the Historic Morris Harvey House Bed and Breakfast. Nestled in the quiet, historic downtown of Fayetteville, West Virginia, the Morris Harvey House is a charming place to unwind and take a "Step Back in Time" to a time when life was simpler and less hectic.

I have to thank Bernie for doing a great job of making our stay a fantastic one including his delicious fresh hot breakfasts including cinnamon roll, pineapple french toast, and eggs with hot coffee and orange juice. We stayed in the loft which was perfectly air-conditioned, had very comfortable beds, and a cool charm about the house. Bernie is friendly, warm, and good. Thank you!

Haithum | Trip Advisor
Calling All Artists
Calling all artists! We are putting together a list of artists for a special town wide art project. All artists and mediums welcome. If you are interested in participating in the project you can email us at info@visitfayettevillewv.com, call us at 304-574-1500 or shoot us a message with your name, contact info and preferred medium.
Earth Day Fun!
We have a month of fun lined up with Earth Day festivities all month long including the Earth Day Festival presented by Generation New River Gorge on April 24th.
Check out all the details!